(Click images for sources)
McDonalds is a global fast food chain that is unavoidable in nearly every corner of the world. So you'll be sure to run into a few on your trip to Korea. But no matter if you love or hate fast food, read up on these tips to see what you can expect from Mcdonalds Korea!
Note: Most of these tips can be applied to Burger King Korea and Lotteria as well.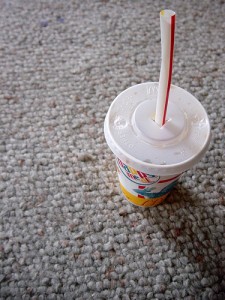 Quick tip #1: McDonalds Korea offers free refills for soda pop.
Head over to a McDonalds Korea and get the smallest cup for soda pop. You can get free refills for when you need to take a break from your shopping spree in Myeongdong.
Update: No longer offering free refills 🙁
Quick tip #2: McDonalds Korea only gives 1 ketchup packet & 1 napkin.
Fast food chains in other parts of the world don't have to worry about ajummas loading up on free ketchup packets and napkins to take home. But McDonalds in Korea does. If you want more, they'll give it to you. Just ask!
Quick tip #3: Use their bathrooms for whenever you need to go go.
The good thing about restaurant chain bathrooms is that they have employees to clean up on a regular schedule. Also, no one cares if you use the bathrooms even if you're not a customer! (This tip is not just for McDonalds, but all chains in Korea, such as Starbucks, Coffee Bean, Dunkin Donuts, etc.)





Quick tip #4: McDonalds delivers straight to your door.
McDonalds Korea has delivery service straight to your door 24 hours a day, 7 days a week. Absolutely free, and usually quick, this service keeps burger addicts happy on their couches. Order to your hotel room by calling 1600-5252.
Note: Delivery is not typically available for Burger King. Lotteria has delivery (thanks Seoulfoodyo!).
Quick tip #5: McDonalds Burgers in Korea – Shanghai Spicy Chicken Burger & Bulgogi Burger 
Of course you should eat Korean food while you're in Korea, but if you want to check out some McDonalds Korea burgers, the Shanghai Spicy Chicken Burger and the Bulgogi Burger are Korea specialties. Both are Korea-specific, and the Shanghai Spicy Chicken Burger is the #1 selling burger for McDonalds Korea!
What's McDonalds like in your country?