Reserving a SIM Card vs Getting a SIM at Store When You Land
RESERVE NOW AND....
Pay only $24.95
Get Unlimited Data
Use The Fastest Internet 4G (LTE)
Get on KT — Korea's Most Trusted Telecommunications Company
Quick & Easy Pick Up
Access Full-time English Support
DON'T RESERVE NOW AND....
Pay $30 ($5.05 extra!)
Get Only 1 Gig Data
Use 10 Year old Technology (3G)
Use an unknown convenience store brand
Annoying paperwork & wait times
Be left in the dark with support
Unlimited Data
High Speed
- Get on the fastest internet in the world

- Use your favorite apps for messages, voice calls and video calls:

WhatsApp, Skype, Line, KakaoTalk, WeChat
Always Stay Connected
- 99.89% coverage throughout Seoul
- Use in subways
in elevators
on top of mountains

- On Korea's #1
Service Provider - KT Olleh
Easy & Quick Installation
- Step 1: Turn phone off
- Step 2: Insert Sim Card
- Step 3: Turn phone back on

(Staff at pick up can help!)


Pick up at the Airport
- Seoul: Incheon Airport
Gimpo Airport
Hongik University Station

- Busan: Gimhae Airport

- Jeju: Jeju International Airport
Use Your Own Phone
- Don't lose your existing contacts

- Don't waste time downloading apps
"Totally worth it! My phone bill back home would have exploded if I didn't have unlimited data. It was super fast too!"
- Terry Macaluso
"This was so much more convenient than the portable wifi router I used last time! Actually, it was faster too!"
-Avery Song
"Great price, and kept me in touch with all my friends. I would have been lost without it."
-Francine Wong
Reserve your Sim Now
Pick your sim card, pick your pickup date and location, and check out with our secured 256 encryption payment system.
Pick Up & Install
Pick up your SIM card at your desired pick up location. Our staff will help you with installation.
Start Messaging and Connecting
Start connecting! Tell your family you landed safely. Tell your friends you're on your way!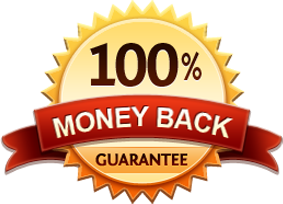 100% Money-back Guarantee -- Your Purchase is Completely Safe

No Questions Asked -- You'll receive 100% your money back.

Cancel your Trip or Change Your Mind -- until the day before your reservation date
SIM Card Reservation Form
Please select your sim card