Introduction: About Itaewon, Seoul
Most notably hailed the most international neighborhood in Korea, Itaewon is the strip nestled between the Yongsan Garrison and the Seoul Central Mosque in Hannam-dong.
Look down as you're walking along Itaewon-ro and you'll see that the sidewalks are engraved with plaques saying hello in a dozen different languages. Longtime expats tell tales of how the neighborhood was once the only place to size 10 women's shoes and some Koreans may even recall how they believed the neighborhood was "a scary place" to visit just ten years ago. A hub for the LGBT community, many in the Middle Eastern community as well as a second home for those in the U.S Military base just minutes away, Itaewon's acceptance of diversity had not always been appreciated. In the past few years, however, the promotion of multiculturalism and a hunger for foreign foods has exploded into making Itaewon a hotspot not only for international residents, but locals as well.
Now Itaewon, and perhaps more so neighboring Hannam-dong, Haebongchon and Gyungirdan are some of the trendiest places to be seen on a Thursday (yes, Thursday) night.
---
How to get to Itaewon, Seoul
a) How to get to Itaewon from Incheon International Airport (or Gimpo Airport)
SubwayAREX to Gongdeok Station, Transfer to Line 6 to get to Itaewon Station. (1 hour)
Airport BusesNo. 6030 (1 hour 15min)
TaxiYou may show your driver your exact address or asked to be dropped off at Itaewon Station or Hamilton Hotel. Depending on traffic and tolls, your bill will come out to approximately 60,000 won. (1 hour)
Subway Stations
Itaewon Station, Line 6 (Brown Line)
Exit 1Take a sharp left after you leave Exit 1 for Itaewon-ro 27ga-gil, the largest concentration of pubs, bars and restaurants in the Itaewon area.
Exit 3 Both Exit 2 and Exit 7 will lead you towards the famous Cheongdam Fashion Street.
Exit 2Straight outside of Exit 2, you'll notice the Hamilton Hotel. A familiar landmark for many cab drivers and locals, you may can easily ask to meet someone there or asked to be dropped off there.
Exit 3To reach Homo-Hill, you'll have to walk straight of Exit 3 and make a right as soon as you pass a Mr. Kebab, and before you reach the Line Store.
Exit 4Walk straight out of Exit 4 and walk until you've almost reached Noksapyeong Station for Itaewon's underground shopping scene.
Popular Buses : 110B, 110A, 421
TIP : Taking a cab here between the hours of midnight to 3am can be nightmare-ish so be prepared to party all night or take the last subway.
Where to stay in Itaewon, Seoul
If you are looking for a neighborhood to stay where you won't have to feel uncomfortable not speaking Korean, Itaewon might be the right fit for you. You won't necessarily be getting the best bargain, but you will be close to a lot of the nightlife and you could consider all the cab fare you'll be saving at the end of the night.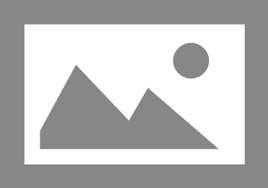 Hamilton Hotel
Almost a landmark hotel for old-timers, the centrally located, 3-star hotel with 140 rooms has recently been renovated and cleaned up. (Even those that swore never to go there three years ago are changing their minds after seeing some of the newer rooms.) Partygoers often list the seasonal rooftop pool in the summertime as one of Seoul's top July, August events.
Best for solo travelers / families / friends
In the heart of Itaewon
Central location
Recently renovated
---
ITW Hotel
Clean and well-designed boutique hotel located on a rather unscrupulous street. Great deals can be found here on weekdays and Mozzie, the restaurant and bar located near the hotel lobby, offers delicious Australian-style meals.
Best for solo travelers / couples
7 min walk to Itaewon Station
Boutique hotel
---
IP Boutique Hotel
Located right at the cut-off point between Itaewon and Hannam-dong, you'll find the IP Boutique Hotel at the quieter end of Itaewon. Recognizable for its bold, bright colors and a somewhat kitschy design, the hotel is definitely eye-catching.
Best for families / couples / friends
7 min walk to Itaewon Station
Boutique Hotel
Notable breakfast
---
GV Residence
An alternative to those looking for a homier atmosphere, the GV Residence is central but provides everything you need in a home away from home. Several of the rooms in the residence come with a kitchenette. Note that noise levels from weeknight revelers can destroy the home-atmosphere quite quickly.
Best for families / couples / friends
Home away from home
Fully-equipped
---
The Best Restaurants in Itaewon, Seoul
If you are seeking out foreign food in Seoul, you'll find yourself dizzy with options¬–many of which have sprung up only in the past two-three years. With everything from burritos, pizza, burgers, pad thai, dim sum and award-winning American BBQ, you can easily hit a craving by doing a simple internet search and you can also bet that there are lots of Koreans doing exactly that. With so many of the Itaewon restaurants exposed to food and dining television shows, there are lines out the door on weekends–leaving you with the option to queue for hours or try to make a reservation. Here's where to find the best of the bunch and even where to get that elusive good Korean meal hidden in Itaewon.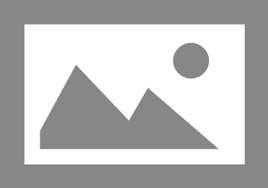 Plant
One of the most sought-after eateries in the Itaewon-area, a snapshot of the restaurant's colorful, delicious vegan dishes is a must-have on your Instagram feed. Although there's seating available for only a dozen or so, and a handful of seasonal meals, the warm, friendly staff and the hearty dishes keep you coming back.  And even before you try one of the local favorites such as the vegan chili, the falafel burger or the tempeh wrap, you'll be doubtlessly tempted by one of the cakes or brownies on display.
---
Linus' Bama Style Barbecue
Likely one of the most celebrated foreign restaurants in the country, there's even a Conde Nast article entitled "The Best American BBQ is in South Korea." If you can wait out the hour-long queues outside the restaurant, you will be rewarded with pulled pork that melts in your mouth and tender brisket smoked perfectly around the edges. The thin, crispy French fries here are also delicious but the restaurant absolutely does not serve ketchup–opt for one of their savory barbecue sauces instead.
Address: 136-13 Itaewon-ro, Yongsan-gu
Website: www.facebook.com/pg/LinusBbq
Phone Number:  02-790-2920
Hours:  Mon- Fri 11am–3:30pm, 5pm­–10:30pm, Sat-Sun 11am-10:30pm (Daily last order 9:45pm)
Map Link: MAP LINK
---
Manimal Smokehouse
Although Manimal Smokehouse is the second biggest name in American BBQ to hit Korea, it definitely comes in first for many a foodie in Seoul. Although pork normally takes center stage at most barbecue restaurants; at Manimal, the restaurant's juicy, marinated chicken and their creative side-dishes are knock-outs. (This is not to say that the pulled pork, brisket and spare ribs aren't delicious­–they're fabulous.) Attention is paid to every single detail and you never would have imagined that American barbecue could have been served up so stylishly.
Address: 47 Noksapyeong-daero 40-gil, Yongsan-gu
Website: http://manimalkorea.com
Phone Number: 02-790-6788
Hours: Tue–Thu 12–4pm; 5:30–10:30pm, Fri–Sat 12–4pm; 5:30–11pm, Sun 5:30–10:30pm
Map Link: MAP LINK
---
Original Pancake House
If you're looking for a bit of USA during your Korea stay, there's no better place to turn to than the Original Pancake House in Itaewon. Although the American-import has another branch in Sinsa-dong, the Itaewon branch has the aesthetic of an all-American diner in addition to classics such as Daily's Premium Bacon, chicken and waffles, and unlimited coffee. The restaurant's light and fluffy pancakes served with pure maple syrup is sure to cure any homesickness in a jiffy.
---
Gino's NY Pizza
There are many in Seoul that would claim that Gino's NY Pizza is the best pizza you can find in Seoul. Obsessed with crusts, the one on the pizzas here is perfectly thin and crisp–a perfect foundation for the fresh tomato sauce to top it. Early 2017, the pizzeria has extended its venue to include a side-venture that sells pizza by the slice as well as chicken parm sandwiches and garlic knots.
---
Maddux Pizza
With some of the kindest management in the country, Maddux Pizza sells 12-inch New York style slices you can't find anywhere else. The Bacon, Mac and Cheese is gluttonously heavenly and the Artichoke pizza is the creamy solution to any rainy day–although no one could blame you for getting the simple pepperoni slice here either. Details such as the paper plates in combination with real silverware and Teenage Mutant Ninja Turtles ornaments make Maddux Pizza feel like a second home.
Address: 2F, 26, Itaewon-ro 26-gil, Yongsan-gu
Phone Number:  02-792-2420
Hours:  Tue–Sun 12–10pm
Map Link: MAP LINK
---
Motor City
From the makers of American BBQ restaurant Manimal comes this Detroit-style pizza restaurant, Motor City. Served on thick, square pieces, one pizza is enough to satisfy two eaters but there's also a long list of highly praised salads and sides in addition to quality cocktails at the bar. The sauce is likely the most addictive element of Motor City pizzas. It's enough to make you wonder if it's legal for it to be that good.
Address: 140-1 Itaewon-ro, Yongsan-gu, Seoul
Website: http://manimalkorea.com/
Phone Number: 02-794-8877
Hours: Wed-Mon 12-10pm (Break time from 3:30 to 5:30pm)
Map Link: MAP LINK
---
The Halal Guys
If the name sounds familiar, it should. Likely one of the most successful food trucks in the world, The Halal Guys are now cooking up their New York treats right here in Seoul–attracting many a former New Yorker with fond memories of visiting the original location on West 53rd Street. Their lamb and chicken combo over rice smothered in the mystery red and white sauce is a taste you can't replicate anywhere else so head on over to see what the fuss is all about.
---
Jonny Dumpling
A legendary cheap eat in Seoul; Jonny Dumpling now has three locations in the Itaewon area. Dumplings are served Chinese-style and although every variation is loved, the shrimp is a particularly talked about favorite. Come prepared with high expectations about the dumpling peel, but low ones for the restaurant's interior.
Address: 5, Bogwang-ro 59-gil Yongsan-gu Seoul
Phone Number: 02-790-8830
Hours: Mon–Sun 11:30am–9:50pm (Last order 9:30pm)
Map Link: MAP LINK
---
Jang Sarang
Looking for Korean food in the Itaewon area can feel like fitting a camel through the eye of a needle–especially if it's Korean set dishes you're after. However, at the Itaewon branch of the chain Jang Sarang– you can find all the Korean fixings at an affordable price in a nice atmosphere. For an extra healthy meal, try the gondre-bap, which mixes in Korean herbs into whole-grain rice: It might taste a bit bland at first, but it's rich in textures and you'll feel great afterwards.
Address: 164-1 Itaewon-ro, Yongsan-gu
Phone Number: 02-790-4640
Hours: Daily 11:30am–10pm
Map Link: MAP LINK
---
Maple Tree House
Located in the heart of Itaewon, behind the Hamilton Hotel, the Maple Tree House has long been a favorite for businessmen in the area attempting to impress their foreign counterparts. On the all-day menu, there's high-end meat for no-budget spenders but come for lunch on a weekday, and you'll find yourself pleasantly surprised at the affordable, quality options. The naengmyun (iced noodles) is a must-have during the summer, trust us.
Address: 26 Itaewon-ro 27ga-gil, Yongsan-gu
Phone Number: 02-790-7977
Hours: Daily 11:30am–10pm
Map Link: MAP LINK
---