Introduction: About Itaewon, Seoul
Most notably hailed the most international neighborhood in Korea, Itaewon is the strip nestled between the Yongsan Garrison and the Seoul Central Mosque in Hannam-dong.
Look down as you're walking along Itaewon-ro and you'll see that the sidewalks are engraved with plaques saying hello in a dozen different languages. Longtime expats tell tales of how the neighborhood was once the only place to size 10 women's shoes and some Koreans may even recall how they believed the neighborhood was "a scary place" to visit just ten years ago. A hub for the LGBT community, many in the Middle Eastern community as well as a second home for those in the U.S Military base just minutes away, Itaewon's acceptance of diversity had not always been appreciated. In the past few years, however, the promotion of multiculturalism and a hunger for foreign foods has exploded into making Itaewon a hotspot not only for international residents, but locals as well.
Now Itaewon, and perhaps more so neighboring Hannam-dong, Haebongchon and Gyungirdan are some of the trendiest places to be seen on a Thursday (yes, Thursday) night.
---
How to get to Itaewon, Seoul
a) How to get to Itaewon from Incheon International Airport (or Gimpo Airport)
SubwayAREX to Gongdeok Station, Transfer to Line 6 to get to Itaewon Station. (1 hour)
Airport BusesNo. 6030 (1 hour 15min)
TaxiYou may show your driver your exact address or asked to be dropped off at Itaewon Station or Hamilton Hotel. Depending on traffic and tolls, your bill will come out to approximately 60,000 won. (1 hour)
Subway Stations
Itaewon Station, Line 6 (Brown Line)
Exit 1Take a sharp left after you leave Exit 1 for Itaewon-ro 27ga-gil, the largest concentration of pubs, bars and restaurants in the Itaewon area.
Exit 3 Both Exit 2 and Exit 7 will lead you towards the famous Cheongdam Fashion Street.
Exit 2Straight outside of Exit 2, you'll notice the Hamilton Hotel. A familiar landmark for many cab drivers and locals, you may can easily ask to meet someone there or asked to be dropped off there.
Exit 3To reach Homo-Hill, you'll have to walk straight of Exit 3 and make a right as soon as you pass a Mr. Kebab, and before you reach the Line Store.
Exit 4Walk straight out of Exit 4 and walk until you've almost reached Noksapyeong Station for Itaewon's underground shopping scene.
Popular Buses : 110B, 110A, 421
TIP : Taking a cab here between the hours of midnight to 3am can be nightmare-ish so be prepared to party all night or take the last subway.
Where to stay in Itaewon, Seoul
If you are looking for a neighborhood to stay where you won't have to feel uncomfortable not speaking Korean, Itaewon might be the right fit for you. You won't necessarily be getting the best bargain, but you will be close to a lot of the nightlife and you could consider all the cab fare you'll be saving at the end of the night.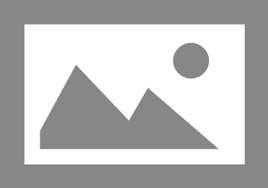 Hamilton Hotel is right smack in the middle of it all, literally. It's the center point of the Itaewon area; walk in any direction and you'll find plenty of bars, restaurants, clubs, cafes and anything else you would want. There's also an outdoor swimming pool that's used in the summer for parties with DJs, cocktails, muscles and bikinis. The subway station is a 20 second walk from the front door of the hotel, and the main party strip is right behind the hotel. If you imagine you'll enjoy Itaewon, this is the hotel to stay at.
---
Hotel ITW is one of the few non-guesthouse accommodations in Itaewon and is ideal for those that to pay a little more for privacy, location, and comfort. The hotel itself is sleek and fairly new, and the staff are all trained in Hotel customer service for the service you expect at any respectable hotel. Also, you can start your night out at the 1st floor of the hotel at the popular New Zealand bar/restaurant, Mozzie. It's famous among Seoul expats for a few pints with some shepherd's pie.
---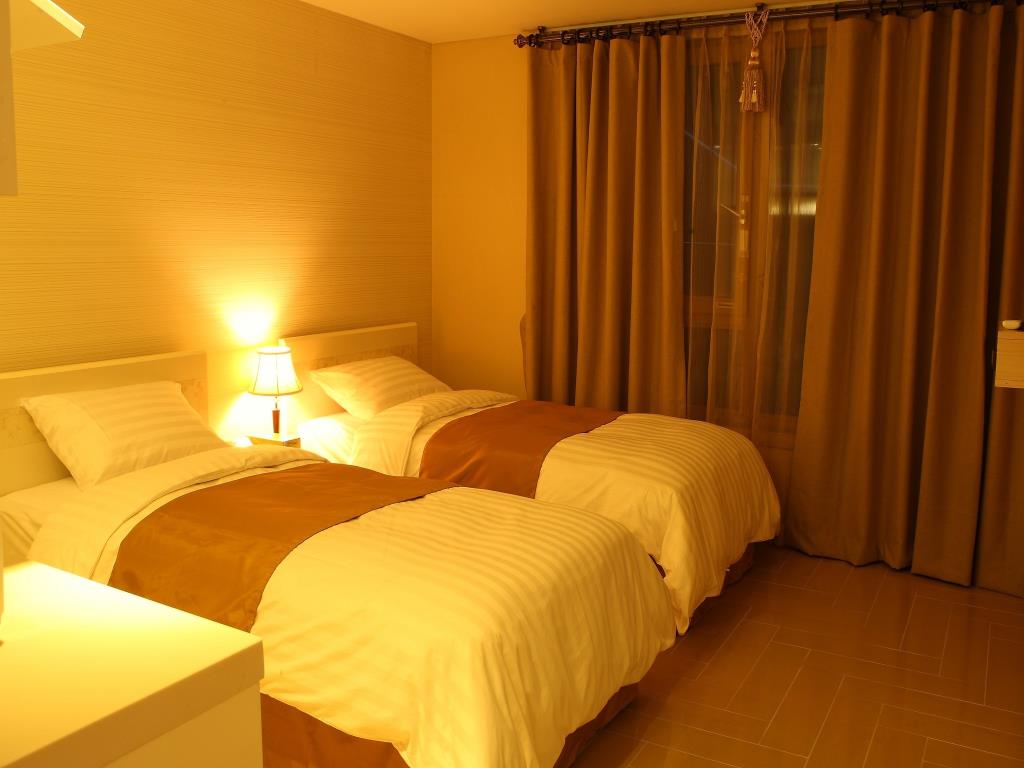 An alternative to those looking for a homier atmosphere, the GV Residence is central but provides everything you need in a home away from home. Several of the rooms in the residence come with a kitchenette. Note that noise levels from weeknight revelers can destroy the home-atmosphere quite quickly.
Best for families / couples / friends
Home away from home
Fully-equipped
Itaewon(Line 6)
---
The Best Restaurants in Itaewon, Seoul
If you are seeking out foreign food in Seoul, you'll find yourself dizzy with options¬–many of which have sprung up only in the past two-three years. With everything from burritos, pizza, burgers, pad thai, dim sum and award-winning American BBQ, you can easily hit a craving by doing a simple internet search and you can also bet that there are lots of Koreans doing exactly that. With so many of the Itaewon restaurants exposed to food and dining television shows, there are lines out the door on weekends–leaving you with the option to queue for hours or try to make a reservation. Here's where to find the best of the bunch and even where to get that elusive good Korean meal hidden in Itaewon.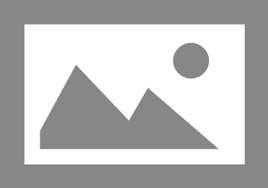 The Best Things to Do in Itaewon, Seoul
With no remarkable landmarks in Itaewon, a trip to this neighborhood is more an insight into how a particular section of the city lives and a peek into a changing Korea as opposed to a place thriving with longtime Korean traditions. As such, you will find that it's relatively easier to meet people and mingle here than in Gangnam, for instance and shop for foreign products.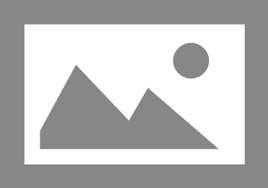 Places to Shop in Itaewon
Forgot your stick deodorant? Broke your one pair of size 10 flip-flops? If you are looking for domestic products, Itaewon is not necessarily the place to shop. Chain stores such as Nature Republic and Artiaum might charge slighter higher prices when compared to less tourist heavy neighborhoods. However, Itaewon is the place to be if you're in dire need for an imported good or an outlier product.
The Best Clubs in Itaewon
Just as the center of the world is said to change every few years, so does the center of the partying scene in Seoul. With the 2015 boom of Itaewon, the nightlife scene in the neighborhood has also exploded. Much to the annoyance of locals to wanted to keep their favorite places secret, Itaewon's clubs are now some of Seoul's hottest. From hardcore music-lovers to those looking strictly for temporary romance; everyone can find something in Itaewon.
The Best Bars & Lounges in Itaewon
Even in a 24/7 city like Seoul, it's not easy to find a neighborhood bursting with young people on a weekday night. At Itaewon's bars and lounges, people-watching is an easy feat to accomplish–even on a Tuesday night. (Seriously, do these people work?)
The Best Korean Bars in Itaewon
It may seem easier to find the rare whiskey bottle than it is to find that common green soju bottle in Itaewon, but if you take a good look at the hidden corners, you'll find that Korean liquor is surely available. During the summer, there are sometimes rows of Korean street-food carts with soju called pochang-machas and all year round you'll find the restaurant's stream of them.
Before you enter this bar, you're greeted with a sign that reads "Welcome to the Jungle." At the Itaewon location of Jungle Pocha, you're offered up all the traditional makings of a pocha macha­–five different varieties of soju, large portions of eccentric Korean bar food as well as beer and wine. Depending on what time of night  you arrive, you'll see locals starting out the night by having food and drinks or finishing it by feeding their drinking appetites.
Address : Seoul Itaewon-ro Yongsan-gu 197
Phone Number : 070-7757-5598
Subway Station: IItaewon(Line 6)
---
Although the aesthetic of Seoul Bam doesn't resemble that of a typical pocha, Itaewon also isn't the typical place to drink soju. With a minimalistic, white interior, some of the culinary choices such as the sea snail salad, fish cake soup and semi-roasted cuttlefish will require acquired palates to say the least.
Address : Seoul Itaewon-ro Yongsan-gu 143-28
Phone Number : 02-6083-8384
Subway Station: Noksapyeong (Yongsan-gu Office / Line6)
---
The Best Gay Bars and Clubs in Itaewon
LGBT nightlife is hidden in scattered parts of the city–namely Hongdae, Jongno, Edae and Itaewon. A rite of passage for any partying gay man visiting or living in Seoul, Itaewon is a night out at Homo-hill (Usandan-ro 12-gil). Although it's quite a short strip, the street holds a lot of value for many in the gay and transgender community and it's been, for a long time, a safe space for same-sex nightlife. However, lesbian women might not necessarily feel welcome at all of these venues.
Address : 6, Usadan-ro 12-gil Yongsan-gu Seoul
Subway Station: IItaewon(Line 6)
---
Address : Seoul Usadan-ro 12-gil Yongsan-gu 7
Subway Station: IItaewon(Line 6)
---
Queen starts its night out quietly–a few people at the bar chatting away as the crowd fills up for the night. A somewhat legendary name in Seoul's gay scene, Queen is guaranteed to get quite full. Unlike other gay clubs where straight men and women may not necessarily feel welcome, Queen is a judgment free venue where humans of all sexual orientations can get loose.
Address : Seoul Usadan-ro 12-gil Yongsan-gu 7
Phone Number : 02-749-3249
Subway Station: IItaewon(Line 6)
---
One of the most talked about gay venues to open in 2016, Gray is rumored to be the hottest places to be seen on the weekends as a gay man. Since the venue is new, there's a fresh, crisp atmosphere in the air but you can feel free to get down and dirty. Note that it can be quite difficult to get in as a woman unless you really have an "in."
Address : Seoul Itaewon-ro Yongsan-gu 190
Subway Station: IItaewon(Line 6)
---