Introduction: About Myeongdong, Seoul
Walk around Myeongdong on a busy afternoon and you're more likely to hear Chinese, Japanese or English than you are to hear Korean. One of the most tourist-filled neighborhoods in all of Seoul, Myeongdong is jam-packed with beauty stores, shoe stores, street food… and some more stores. It's not difficult to get lost in the maze that it is and even more difficult to find something that feels uniquely Korean here–after all, isn't that what you came here for?
In this Myeongdong guide, find all the tricks and trades to getting in and out of the neighborhood safely. Which are the best restaurants that even the locals appreciate? Which street food venders should you avoid like the plague? And of course, we'll also answer the question of how to find that Got7 poster you're dying to get.
Enjoy being a tourist–just eat at the best restaurants, don't get ripped off and have some delicious dessert while you're at it!
---
How to Get to Myeongdong
When heading off to Myeongdong, many people mistakenly believe that they must get off at Myeongdong Station on Line 4 (light blue), but actually Myeongdong is located between there and Euljiro 1-ga Station on Line 2 (green). In fact, many of the most popular destinations of Myeongdong are actually located closer to Euljiro 1-ga Station.
a) How to get to Myeongdong from Incheon International Airport (or Gimpo Airport)
Subway Myeogdong Station (Line 4) - Take the AREX to the last stop at Seoul Station. Transfer on Line 4 for Myeongdong Station. (1 hour 10 minutes)
Subway Euljiro-1-ga Station (Line 2) - Take the AREX to Hongik University Station. Transfer on Line 2 for Euljiro 1-ga Station. (1 hour 20 minutes)
Airport Buses to Myeongdong Station : No 6001, 6015, 6701
Airport Buses to Euljiro-1-ga Station : No 6002, 6015, 6701
TaxiDepending on traffic and tolls, your bill will come out to approximately 60,000 won. (1 hour 15 minutes)
Subway Stations
Myeongdong Station, Line 4 (Light Blue)
How to Get to Myeongdong via Myeongdong Station (Line 4)
Exit 1 : Taking Exit 1 will lead you away from the main Myeongdong neighborhood and up Namsan Mountain.
Exit 2, 3 & 4 : These exits are located across the street from the main Myeongdong Area. You can use Exit 4 to reach the entrance for the Namsan Cable Car.
Exit 6 : Taking Exit 6 brings you into the heart of Myeongdong. To your left after exiting will be Migliore Mall.
Exit 7 :Taking Exit 7 brings you into the heart of Myeongdong. To your right after exiting will be a multi-level Uniqlo.
Euljiro 1-ga Station, Line 2 (Green)
How to Get to Myeongdong via Euljiro-1-ga Station (Line 2)
Exit 1-1 : This exit will lead you towards City Hall, passing at the Grevin Museum on the way.
Exit 3-4 : This exit will lead you towards Jonggak Station, which goes to Insadong, away from Myeongdong
Exit 5 : After leaving Exit 5, make a right at Myeongdong 9-gil for the less crowded entrance to the main Myeongdong area. You can also continue walking straight for the Golbanggi (Sea Snail) Street.
Exit 6 : After leaving Exit 6, continue walking straight until you hit Myeongdong-gil.
Exit 7 : At Exit 7, you'll be directly in front of the Lotte Hotel and Mall. Additionally, there is also a smoking area here since smoking in this area is strictly forbidden.
Exit 8 : Walking straight out of Exit 8 will lead you towards City Hall.
Popular Buses to Myeongdong Station : 104, 105, 421, 463, 507, 604, 7011
Popular Buses to Euljiro-1-ga Station: 152, 100, 103, 105, 143, 151, 162, 163, 201, 202, 261, 262, 401, 406, 701, 704, 7017, 7021
Tip : Myeongdong is also a popular stop on the bus route, but figuring out which part of Myeongdong is best for the bus can be a bit tricky. If you are heading north on a bus on the Myeongdong side, you might be taking a roundabout route with Seoul Station in the center. There is also the Paik Hospital bus stop closer to Myeongdong Cathedral if you are taking a bus towards Gangnam or outside of Seoul.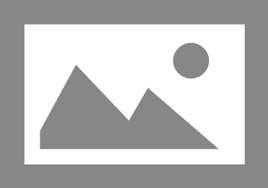 Best Restaurants in Myeongdong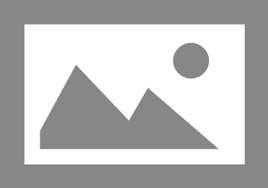 Euljiro Golbaengi Street
Right out of Euljiro 3-ga Station (Exit 12), the Euljiro Golbaengi Street isn't necessarily a favorite of tourists and the sea-snail dish served here, golbaengi mochim, is an acquired taste to have. However, you're adventurous and love spicy food, this is definitely a good off the beaten track experience to have. Three or four restaurants have both indoor and outdoor seating, all serving golbaengi with soju or beer. You definitely don't see any tourists around!
If you're wondering what to eat in Myeongdong and need to see the food before you step in, try the food court in Lotte Department Store. This food court has become famous for its wide selection, high quality and affordable prices. They have a collection of different food vendors that have become famous with their own restaurants throughout Korea. Also, their variety is insane. In addition to all different types of Korean food, they have sushi and Japanese rice bowls, spicy Thai noodles and even American style Chinese food. Best of all, the food is clean and very affordable. Even though this is a high-end luxury department store, if you come to the food court around closing time (7PM), you'll hear what sounds like a throwback to a traditional traditional Korean market with aunties yelling to sell all their food items at a discount. Most of the time they're saying "3 packages for 10,000 won," and that's a deal! Tip: Stop by the Lotte Department Store supermarket for delicious foods you can take home.
Address : Lotte Department Store, Seoul, South Korea
Phone Number : 02-771-2500
Subway Station: Euljiro 1-ga Station (Line 2)
---
Desserts/snacks
Too full for a sit-down meal? Need something to tide you over until dinnertime? There are plenty of snacks and desserts to fill your stomach and because of the high influx of Japanese tourists, many of the eats are Japanese or Japanese-inspired. Here are all the places that are worth seeking out.
Experimental street food
Trying to capture Myeongdong's street food scene in one paragraph could never do it any justice. It is an ongoing dichotomy of all-time favorites such as the fried potato wedge craved on a stick, the strawberry mocha and the 32-inch ice cream as well as a battle for the current fear factor adventure. In the past few years, seafood has definitely been on the rise here with grilled eel, lobster, scallops and fried crabs served to you right in the middle of the street. (Truly, seeing a fish tank in the middle of Myeongdong's street with eel swimming around is a sight for sore eyes.) Not all of it is fantastic, but we guarantee that you will remember eating it no matter what. Pro tip? Korean street food venders serving classics such as tteokbokki and soondae on Myeongdong 4-gil can be some of Korea's worst. Do yourself a favor and find a chain-tteokbokki joint nearby!
---