Introduction: About Myeongdong, Seoul
Walk around Myeongdong on a busy afternoon and you're more likely to hear Chinese, Japanese or English than you are to hear Korean. One of the most tourist-filled neighborhoods in all of Seoul, Myeongdong is jam-packed with beauty stores, shoe stores, street food… and some more stores. It's not difficult to get lost in the maze that it is and even more difficult to find something that feels uniquely Korean here–after all, isn't that what you came here for?
In this Myeongdong guide, find all the tricks and trades to getting in and out of the neighborhood safely. Which are the best restaurants that even the locals appreciate? Which street food venders should you avoid like the plague? And of course, we'll also answer the question of how to find that Got7 poster you're dying to get.
Enjoy being a tourist–just eat at the best restaurants, don't get ripped off and have some delicious dessert while you're at it!
---
How to Get to Myeongdong
When heading off to Myeongdong, many people mistakenly believe that they must get off at Myeongdong Station on Line 4 (light blue), but actually Myeongdong is located between there and Euljiro 1-ga Station on Line 2 (green). In fact, many of the most popular destinations of Myeongdong are actually located closer to Euljiro 1-ga Station.
a) How to get to Myeongdong from Incheon International Airport (or Gimpo Airport)
Subway Myeogdong Station (Line 4) - Take the AREX to the last stop at Seoul Station. Transfer on Line 4 for Myeongdong Station. (1 hour 10 minutes)
Subway Euljiro-1-ga Station (Line 2) - Take the AREX to Hongik University Station. Transfer on Line 2 for Euljiro 1-ga Station. (1 hour 20 minutes)
Airport Buses to Myeongdong Station : No 6001, 6015, 6701
Airport Buses to Euljiro-1-ga Station : No 6002, 6015, 6701
TaxiDepending on traffic and tolls, your bill will come out to approximately 60,000 won. (1 hour 15 minutes)
Subway Stations
Myeongdong Station, Line 4 (Light Blue)
How to Get to Myeongdong via Myeongdong Station (Line 4)
Exit 1 : Taking Exit 1 will lead you away from the main Myeongdong neighborhood and up Namsan Mountain.
Exit 2, 3 & 4 : These exits are located across the street from the main Myeongdong Area. You can use Exit 4 to reach the entrance for the Namsan Cable Car.
Exit 6 : Taking Exit 6 brings you into the heart of Myeongdong. To your left after exiting will be Migliore Mall.
Exit 7 :Taking Exit 7 brings you into the heart of Myeongdong. To your right after exiting will be a multi-level Uniqlo.
Euljiro 1-ga Station, Line 2 (Green)
How to Get to Myeongdong via Euljiro-1-ga Station (Line 2)
Exit 1-1 : This exit will lead you towards City Hall, passing at the Grevin Museum on the way.
Exit 3-4 : This exit will lead you towards Jonggak Station, which goes to Insadong, away from Myeongdong
Exit 5 : After leaving Exit 5, make a right at Myeongdong 9-gil for the less crowded entrance to the main Myeongdong area. You can also continue walking straight for the Golbanggi (Sea Snail) Street.
Exit 6 : After leaving Exit 6, continue walking straight until you hit Myeongdong-gil.
Exit 7 : At Exit 7, you'll be directly in front of the Lotte Hotel and Mall. Additionally, there is also a smoking area here since smoking in this area is strictly forbidden.
Exit 8 : Walking straight out of Exit 8 will lead you towards City Hall.
Popular Buses to Myeongdong Station : 104, 105, 421, 463, 507, 604, 7011
Popular Buses to Euljiro-1-ga Station: 152, 100, 103, 105, 143, 151, 162, 163, 201, 202, 261, 262, 401, 406, 701, 704, 7017, 7021
Tip : Myeongdong is also a popular stop on the bus route, but figuring out which part of Myeongdong is best for the bus can be a bit tricky. If you are heading north on a bus on the Myeongdong side, you might be taking a roundabout route with Seoul Station in the center. There is also the Paik Hospital bus stop closer to Myeongdong Cathedral if you are taking a bus towards Gangnam or outside of Seoul.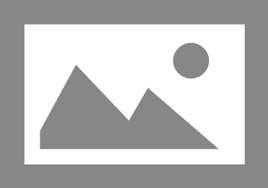 Royal Hotel
Located right across the street from Myeongdong Cathedral, this towering hotel has a majestic entrance to the only quiet part of town. Renovated not too long ago in 2016, this four star-hotel truly treats you like royalty–especially if you're staying at one of their 19 suites. Additionally, the staff is noted for their detail to attention and willingness to help you a variety of different situations.
Best for families/ friends/ couples

Central location

Top-notch service
---
Metro Hotel
Metro Hotel stands out with its unique wooden, spiraling exterior and bright green and purple brand colors. Despite the fact that it's a 3-star hotel, you are provided with all the high-end quality amenities. There is a small children's room where restless children can jump around and a communal area for those that may feel their room is too small to eat in. 
Best for families/ friends/ couples

Boutique hotel

Modern design
---
Small House Big Door
One of the most talked about hotels in the past few years, Small House Big Door has been at the forefront of minimal chic. With an all-white interior, the hotel is almost what would happen if the Apple company decided to start a hotel chain–simple, clean and no fuss. The large double beds are practically designed for couples, but you can also come with a close friend you're comfortable hitting the sheets with. During the summer, the hotel also hosts a few very hip parties on the roof.
Best for couples/ friends

Boutique hotel

Modern design

Local favorite
---
Solaria Nishisetsu Hotel
A 4-star hotel located in the heart of Myeongdong, you might find the venue to be somewhat reminiscent of Japan–the brand, as you could have guessed, is from our neighboring country. The lounge and the business center are both located on the 21st floor and are great spaces to make a quick meeting or get some work done. Each room is equipped with a plush Simmons bed and depending on which room you choose, you have a view of either the Chinese Embassy or Myeongdong Cathedral.
Best for families/ couples/ friends

Central location

Top-notch service
---
24 Guesthouse Namsan Garden
A cozy house located on Seoul's most talked about mountain, 24 Guesthouse Namsan Garden is a great option for a traveler on a budget whose main motive is to stay central. With both single rooms and single economy rooms, often under $50 a night, solo travelers can afford to have their own space without spending too much money.  The small garden out front and the spectacular breakfast here make it one of the most loved Seoul guesthouses by travelers.
Best for friends/ solo travelers

Great on a budget

Excellent breakfast
---
Best Restaurants in Myeongdong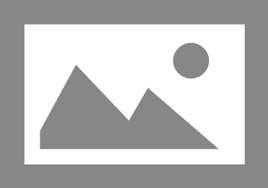 Myeongdong Gyoza (명동교자)
Although Myeongdong Gyoza is a multi-level restaurant with two different locations in the neighborhood, both of them fill up during lunch and dinner. The restaurant's most famous dish is kalguksu (knife-cut noodles), but it is also famous for its bibimguksu (spicy noodles with vegetables) and kongguksu (noodles in cold soy milk broth). But if you're coming here, you can't just get a bowl of noodles; you have to order the dumplings too. The steaming hot dumplings are a perfect pairing with the silky smooth noodles. Unlike most kalguksu restaurants that have an anchovy base, they use a beef-base­ and the soup can be a bit on the salty side. Rumor has it the saltiness of the broth is to keep you from gorging on the restaurant's delicious kimchi. The kimchi's packed with garlic and extra pungent. Order some rice and don't be fooled into cutting back on the kimchi!
---
Gangnam Myeonok (강남명옥)
This popular chain has locations all over the city and remains well-loved at its Myeongdong branch for one dish in particular–galbijjim (braised short ribs). Here, the tender meat almost falls off the bone and the marinate pairs perfectly with the mool-naengmyun (iced buckwheat noodles) also served in store.
---
Hadongkwan (화동관 본점)
One of the most famous restaurants in Korea, much of the restaurant's claim to fame is a story that involves the President Park Chung Hee in the 1970's: When he was away on a trip to Jeju Island, he requested a bowl of gomtang (beef broth soup) to be flown down for his breakfast. He probably missed his mother's cooking. Hadongkwan reminds people of their grandmother's cooking. While the dish is just beef broth, rice and slices of beef and is readily available, the soup here is special and you can tell the restaurant uses quality meat. It's that home-style Korean comfort food that really sticks to your bones on cold winter days, or when you're sick, because it's the type of soup that makes you feel loved. The gomtang is available in two different sizes–regular and special. Be wary of the lunchtime lines, the open times and the days they're closed (it's quite often for a Korean restaurant).
Address: 12 Myeongdong 9-gil, Jung-gu, Seoul
Website: http://www.hadongkwan.com/
Phone Number: 02-776-5656
Hours: Daily 7am-4pm, Closed every first and third Sunday
Map Link: MAP LINK
---
Buminok (부민옥)
Open since 1956, Buminok's longevity points to something–if not to its delicious dishes. While there are large sharing dishes here like spicy, stir octopus and jeon (Korean style pancakes).  One of the reasons that the restaurant continues to survive is its yookgaejang, a spicy beef and vegetable soup that most joints serve haphazardly. Here, each ingredient is well-prepared, even before it gets heated up and the final product is a careful balance of savory and sweet­–without pools of oil.  
Address: 24-5 Dadong-gil, Jung-gu, Seoul
Phone Number: 02-777-2345
Hours: Mon-Sat 11am-10pm (break time 2pm-5pm)
Map Link: MAP LINK
---
Namsan Donkatsu
If you notice a long line at a hole in the wall restaurant on your way to Namsan Tower, chances are you're looking at Namsan Donkatsu or one of its copycats. With  deep fried tenderloin (or your choice of fish or chicken) extra crispy and the portions very generous, Namsan Donkatsu has been a longtime favorite of cab drivers and nearby office workers. Each dish is served with a bit of Korean-style side salad, beans and pickles for those looking for your daily dose of veggie and iced soba as a possible add-on. On weekends, especially when the weather is nice, parking for this restaurant becomes a real battle of the wills.
---
Jogabi Seafood Bar & Restaurant
Traveling with a pescetarian or just looking to try something different? The Jogabi Seafood Bar & Restaurant is one of the few Korean barbecue joints that focuses on seafood as opposed to pork or beef, two much more popular options. Shellfish and shrimp are likely the most ordered menu items, but you could definitely be more adventurous and order some shellfish or conches. Add some soju and beer, and you won't even notice the lack of samgyeopsal. (Who knows–you might even prefer it!)
Address: 21 Myeongdong 9-gil, Jung-gu, Seoul
Phone Number: 02-757-7736
Hours: Daily 11am-2am
---
YG Republique
A multi-section establishment, YG Republique is definitely more for the K-pop lover than it is for the foodie. There are three different restaurants: a meat-themed restaurant called Samgiripujutgan (or Three-way Butcher), a salad café named 3Birds and a pub called K-Pub. Every YG-product you have think of is available at the merchandise store here so get your G-Dragon t-shirt while you can!
Address: 13 Myeongdong 7-gil, Jung-gu, Seoul
Phone Number: 02-318-3892
Hours: 3Birds 10am-11pm, 삼거리푸줏간11am-11pm, K-pub 11am-1am
Map Link: MAP LINK
---
Euljiro Golbaengi Street
Right out of Euljiro 3-ga Station (Exit 12), the Euljiro Golbaengi Street isn't necessarily a favorite of tourists and the sea-snail dish served here, golbaengi mochim, is an acquired taste to have. However, you're adventurous and love spicy food, this is definitely a good off the beaten track experience to have. Three or four restaurants have both indoor and outdoor seating, all serving golbaengi with soju or beer. You definitely don't see any tourists around!
Lotte Dept Store Food Court
The department store food court has become famous for its wide selection, high quality and affordable prices. They have a collection of different food vendors that have become famous with their own restaurants throughout Korea. Also, their variety is insane. In addition to all different types of Korean food, they have sushi and Japanese rice bowls, spicy Thai noodles and even American style Chinese food. Best of all, the food is clean and very affordable. Even though this is a high-end luxury department store, if you come to the food court around closing time (7PM), you'll hear the typically classy yelling like they're in a traditional Korean market trying to sell all their food items at a discount. Most of the time they're saying "3 packages for 10,000 won," and that's a deal!
Address: 81 Namdaemun-ro, Jung-gu, Seoul
Phone Number: 02-771-2500
Hours: 10:30am-8pm
Map Link: MAP LINK
---
Desserts/snacks
Too full for a sit-down meal? Need something to tide you over until dinnertime? There are plenty of snacks and desserts to fill your stomach and because of the high influx of Japanese tourists, many of the eats are Japanese or Japanese-inspired. Here are all the places that are worth seeking out.
Myeongdong Croquettes 32G
Across the street from Myeongdong Cathedral, lines in front of this street vender start well before the stand's open times. Croquettes are sold in five different variations­–potato, vegetable, red bean, cream cheese and mustard. The cream cheese is always one of the first to be sold out, so if you happen to see it–get it quick! Each croquette is only 1,500 won so you can also feel free to try all of them out for a grand (but greasy) meal.
---
Hong Mandang (홍만당)
Although this small dessert shop and café boasts itself as a strawberry-themed shop, you can get a variety of drinks, cakes, pancakes and best of all, mochi (Japanese-style sweet rice cake) there. Mochi is available in several different flavors and hides your fruit of choice inside­–orange, grapefruit, grape, pineapple, tangerine, banana, cherry and of course, strawberry.
Address: 11-6 Myeongdong 8-gil, Jung-gu, Seoul
Phone Number: 02-777-4422
Hours: Daily 8am-8pm
Map Link: MAP LINK
---
O'Sulloc
Second only to the location in Insadong, the O'Sulloc in Myeongdong is likely one of the most atmospheric places to have tea in the neighborhood. On the first floor, you can order from the menu of teas and desserts (as well as browse in the gift shop) and there's seating available on the first, second or third floors. There's large table seating on the back of the third floor, but some prefer the second floor seating closer to the window for its airy feeling. The O'Sulloc summertime desserts are our some of our favorites so make sure not to miss out!
---
Café Coin
A must-see for fans of the drama "Reply 1994," Café Coin is definitely a veteran in Myeongdong's café scene. Coffee, teas and smoothies are served here but the café's most popular item is definitely the bingsu (shaved ice). You might find it to be slightly more antiquated and yellowed than it appears from the outside, but that also plays into the café's charm.
Address: 29 Myeongdong 9-gil, Jung-gu, Seoul
Phone Number: 02-754-1506
Hours: Daily 10am-11pm
Map Link: MAP LINK
---
Experimental street food
Trying to capture Myeongdong's street food scene in one paragraph could never do it any justice. It is an ongoing dichotomy of all-time favorites such as the fried potato wedge craved on a stick, the strawberry mocha and the 32-inch ice cream as well as a battle for the current fear factor adventure. In the past few years, seafood has definitely been on the rise here with grilled eel, lobster, scallops and fried crabs served to you right in the middle of the street. (Truly, seeing a fish tank in the middle of Myeongdong's street with eel swimming around is a sight for sore eyes.) Not all of it is fantastic, but we guarantee that you will remember eating it no matter what. Pro tip? Korean street food venders serving classics such as tteokbokki and soondae on Myeongdong 4-gil can be some of Korea's worst. Do yourself a favor and find a chain-tteokbokki joint nearby!
---