Introduction: About City Hall/ Gwanghwamun, Seoul
With Korea's top attractions located in this vicinity, you could expect the City Hall and Gwanghwamun areas to be crowded with tourists–and in a way you would be right.
However, take a look at all the hidden pockets of this neighborhood and you'll notice that City Hall and Gwanghwamun are both popular and meaningful for locals as well. With a different atmosphere every season, what's happening in Gwanghwamun and City is almost equivocal to examining what's going on in Korea at the moment. Case in point during the past few years are televised World Cup games, the internationally recognized political protests as well as memorials in honor of the victims of the 2014 Sewol Ferry tragedy. Locals gather here to despair together in times of injustice and celebrate the largest festivals here as well.
Here, there are quiet walks to be found and independent films to be seen in addition some of the consistently delicious Korean food. With many embassies, corporations and ministries holding their main offices in this area, the restaurants fill up at mealtimes with suited-up men and women dining with their colleagues and customers–there's hardly a bad meal around here to be had.
Don't just open up the front page of the local paper–come live it!
---
How to get to City Hall, Seoul
a) How to get to City Hall, Seoul from Incheon International Airport (or Gimpo Airport)
SubwayTake the AREX to the last stop, Seoul Station and transfer to Line 1 one stop away at City Hall Station. (1hour 10min)
Airport Buses No 6701, 6015, 6702
Depending on traffic and tolls, your bill will come out to approximately 60,000 won. (1 hour)
Subway Stations
City Hall Station, Line 2 (Green)
City Hall Station, Line 1 (Dark Blue)
Exit 2 & 3 : Both of these exits will lead you straight in front of Deoksugung Palace.
Exit 4 : This exit will give you a glimpse of Cheonggyecheon Stream before reaching Gwanghwamun.
Exit 5 :You will be dropped off right in front of Seoul City Hall–a few meters away from the Seoul Metropolitans Library.
Exit 6 & 7 :These exits will lead you across the street from City Hall and in front of the Plaza Hotel.
Exit 8 :Walk straight out of Exit 8 for approximately 10 minutes to reach Sungnyemun Gate.
Exit 9 :An area filled mostly with corporate buildings, this might not neccesarily be the most scenic route to take to your destination.
Exit 10 :A sharp right after you exit this station will lead you towards the Seoul Museum of Art.
Popular Buses : 603, 602, 172, 472, 700
How to get to Gwanghwamun, Seoul from Incheon International Airport (or Gimpo Airport)
SubwayTake the AREX to Gongdeok Station and transfer to Line 5 for Gwanghwamun Station. (1hour)
Airport BusesNo 6701, 6002
TaxiDepending on traffic and tolls, your bill will come out to approximately 60,000 won. (1 hour)
Subway Stations
Gwanghwamun Station, Line 5 (Purple)
Exit 1 :Walk of Exit 1 or 8, and you'll be led to the back of the Sejong Center. In this direction, there are several ministries.
Exit 2 : These Exits will you lead you towards the Cheongdam Fashion Street. For sightseeing purposes, you might want to stick to these two exits.
Exit 3 :Leaving Exit 3, you will notice the Kyobo Bookstore–one of the largest bookstores in Korea.
Exit 4 :At Exit 4, you will be standing east of the Statue of Yi Soon-shin.
Exit 5 :The Ilmin Museum is directly outside of Exit 5.
Exit 6 :Walk straight out of Exit 6 and you will be at the Koreana Hotel.
Exit 7 :A variety of chain stores will greet you outside of Exit 7–an Olive Young, a Starbucks Coffee and a Godiva store.
Exit 8 :Leaving Exit 3, you will notice the Kyobo Bookstore–one of the largest bookstores in Korea.
Exit 9 :Directly outside of Exit 9, you will be presented in the plaza, between the statue of General Yi Soon-shin and King Sejong.
Popular Buses : 103, 150, 401, 402, 406, 700, 704, 707, 1711, 7016, 7018, 7022, 7212
Tip : During the weekends, it is highly likely that an event such a protest, a marathon or festival has changed the bus routes for this area. If you are staying at a hotel near here, make sure to be extra cautious of such a situation and avoid taking a taxi if possible. Cab drivers may even refuse to go through these streets during high traffic. Additionally, these subways can fill up tremendously.
Best Places to Stay in City Hall/Gwanghwamun
This prime location is central to nearly every major attraction in Seoul (many even in walking distance). There are 5 different subway lines that service the area, and a plethora of buses. On top of that, the hotels in the Gwanghwamun area are some of the best places to stay in the entire city.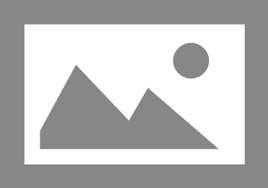 The Plaza
Likely one of the most famous hotels in Korea due to its location, the view from the hotel is unlike any other. Overlooking City Hall and diagonally across from Deoksugung Palace, the location in walking distance of so many historical sites is unbeatable. Often used by embassies for important visitors, it's not rare for the hotel to host A-list events.
Best for couples/ families/ business
Overlooking City Hall
Central location
5-star hotel
---
Shilla Stay Gwanghwamun
Take in factors like décor, location, service and budget, and Shilla Stay Gwanghwamun is one of the best options in this area. On most weeknights, it is possible to book a room in this area for a steal under 150,000 won. In line with the Shilla brand, the décor is minimal but the rooms are kept meticulously clean and the bedding is rumored to be some of the best in the country.
Best for couples/ families/ friends
Excellent price point
Comfortable bedding
---
Hotel Shin Shin
One of the city's best-kept secrets, Hotel Shin Shin opened in 2013 and has led the trend in Seoul's boutique hotel revolution. Located slightly further away from central Gwanghwamun and City Hall, the hotel is less likely to be effected by sounds of festivals or protests–but close enough to walk to both locations under ten minutes. The hotel mixes in Korean design subtly into their décor and has a modern twist different from other hotels wholly Korean in theme as well as those with Western branding.
Best for couples/ friends/ solo travellers
Boutique hotel
Beautiful interior
Quiet neighborhood
---
NagNe House (Boutique Hanok)
Walk into Nagne Guesthouse and the first thing you'll notice is the beautiful garden in the madang (courtyard) of the hanok. An employee of the guesthouse will show you around a small kitchen available for use and you'll be led to one of the guesthouse's eight rooms. Despite the fact that the rooms are very small and the thin walls tell all secrets, the guesthouse is elegant and clean. It's a great choice when traveling with quiet friends for a contemplative journey around the city.  
Best for friends/ solo travellers
Hanok guesthouse
Beautiful interior
---
24 Guesthouse Seoul City Hall
24 Guesthouse is a well-known chain of guesthouses in Seoul and nothing about their bright yellow bedding necessarily screams luxury. However, considering the fact that their most expensive room costs less than 70,000 won on average nights, it's a great value for the price. Although there is a fair amount of socializing that happens here, it may not be as interactive as other guesthouses loved by backpackers.
Best for friends/ solo travellers
Central location
Loved by backpackers
---
Best Places to Eat in City Hall/ Gwanghwamun
Would it be more accurate to say that there are so many good restaurants in this area that it's difficult to choose or that the general quality of the food here is much higher? The answer, in this case, is both¬–especially when we're talking about Korean food. Likely due to the influx of customers, the same chain restaurants that exist all over the country generally have fresher, better prepared food at the Gwanghwamun branch. Lunch and dinner are extremely busy times as many office workers in the area are coming out for a bite to eat. Be cautious of walking into random restaurants like you might easily do in other parts of Gangbuk, because you might reach incredibly high prices for traditional Korean set meals. It's difficult to go to a terrible restaurant in these parts, but follow our list and go to some of the best instead.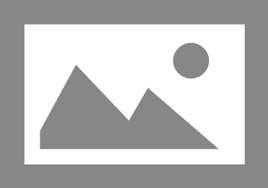 Tosokchon Samgyetang
During peak vacation, tourist buses from China and Japan park at the official Tosokchon Samgyetang parking lot across the street and bring pours of visitors into the restaurant. It is undoubtedly one of the most famous and internationally recognized restaurants in the country. Serving up ginseng chicken soup or samgyetang, there's no denying that quality of the broth has decreased with its height in popularity. Despite that, the chicken remains one of the juiciest, most flavorful in the city and does not overwhelm you with a medicinal aftertaste. It is also still famous with good reason and is, in the heart of many a local, the best samgyetang in the city.
---
Nature Kitchen (자연별곡)
Nature Kitchen is a chain buffet restaurant with several locations all over the country. However, rumor has it that the Nature Kitchen in Gwanghwamun is the best. Lunchtime waits can get up to an hour long for the wholesome dishes that boast being chemical free and devoid of MSG. Favorites include the lean boiled pork or bossam, the bibimbop bar and the do-it yourself shaved ice. At dinner, the price goes up slightly and the dinner menu changes seasonally to include an added meat or seafood special. With coffee and tea included, Nature Kitchen is a great value to please everyone in your group at 12,900 won for lunch on weekdays and 19,900 at dinnertime and weekends.
---
Chowon (초원)
Ask most Koreans where to get traditional Korean porridge, juk, and you'll most likely be pointed towards the popular juk chain restaurant Bonjuk. It's quite difficult to find juk that goes above and beyond but Chowon manages to do just that. A hole in the wall place in the Gwanghwamun area, the juk is served with a yellow egg yolk in the center and several sidedishes. With prices slightly cheaper than your average juk store, the store's ginger chicken porridge (samgye-juk) is especially delicious!
Address: 13 Saemunan-ro 5-gil, Jongno-gu
Phone Number: 02-735-5904
Hours: 7:30am-9pm (Closed holidays).
Map Link: MAP LINK
---
Ilpum Dang
Before going to Ilpum Dang, one should remember a very important detail–to bring a friend who will order something different from what you're getting. A restaurant that specializes in shabu shabu and sukiyaki, it's not just the upscale interior and the top-notch service that makes this place stand out from the others–it's the food. While the servings are slightly smaller (and the prices are higher) than other shabu-shabu places you've in the past, the restaurant is light on the grease and brings out fresh, quality ingredients especially important in a flavor-teasing dish such as this. Hanwoo (traditionally Korean) beef as well as cattle is used in the meat dishes and there are seasonal specialties such as the Webfoot Octopus Shabu-Shabu. Private dining is also available.
---
Eco Bapsang
Proclaiming themselves as "organically prepared Korean recipe," a superficial look at Eco Bapsang might have you passing off the restaurant as an ordinary Korean food joint. But there has to be something said about the fact that it's boggling with customers despite its shabby aesthetic in such a fancy restaurant, right? Indeed, the food at Eco Bapsang is quite memorable–wholesome, fresh and well-proportioned. You can forgive the slightly gorged prices when remembering the extra time and effort spent on the dishes. Yes, 13,000 is pricey for doenjang-jiggae (fermented bean stew) but is it too much for the best doenjang-jiggae you've ever had?  
Address: 127-14 Sajik-ro, Jongno-gu
Phone Number: 02-736-9136
Hours: Daily 11:30am-10pm (Closed holidays)
Map Link: MAP LINK
---
Moomyoung Bapsang
You might not realize how heavily many Korean restaurants season their food until you try the dishes at Moomyung Bapsang. Serving reasonably proportioned dishes, you'll likely get a bit of meat, rice and vegetables with every order. The makgeolli is often noted for its unique flavor (there's even a ginger, medicinal flavor) and the best of each region is brought to the restaurant and realized into sidedishes.
Address: 1F Gran Seoul, 33 Jongno, Jongno-gu, Seoul
Phone Number: 02-2158-7917
Hours: Weekdays 11:30am-3:30pm, 5:30pm-10pm. Weekends 12pm-3:30pm, 4:30pm-9pm
Map Link: MAP LINK
---