Need help planning your trip to Korea?
You're in luck! We're in the beta stages of starting a new travel consultancy service.
You can receive expert, local help planning your trip from start-to-finish.
We've been trusted to guide:
NBC's Today Show
BBC's Hairy Bikers
NYMag's Seoul Travel Guide
Vice's Munchies
Plus many other world-class media outlets
You can access the same expert knowledge too!
Here's how you can get expert help planning your trip to Korea.
Option 1 – Travel Concierge

Ask any question and receive insider, locals-only information
Want help from trust-worthy locals?
Much like a hotel concierge, you'll receive expert, locals-only information to tourist attractions, famous restaurants, off-the-beaten-track areas to explore, events and venues. With this e-mail service, you can make inquiries like:
If you could only pick one palace to visit, which do you recommend?
What the best place for brunch near Myeongdong?
I saw a bar on Instagram with a conveyor belt for drinks. Where is that?
What are some unique Korean foods that's hard to find outside Korea.
Don't worry. You'll have unlimited follow-up replies for each question. If you're unsatisfied with any answer, just let us know. We'll answer your questions until you're satisfied.
(Note: We may ask your inquiries to be more specified if they are too broad or vague.)
Total Price: $25 for 25 questions.
SPECIAL BETA PRICE: $5 discount. (Use coupon code: BETA)
Option 2 – Full Itineraries
Get everything you want from your trip without the hard work
Simply share what you want from your trip, and you'll receive a step-by-step guide that starts from the moment you land in Korea to moment you leave. It will be 100% custom-tailored to exactly what you want to see and do so you can avoid mass tourism from online travel sites.
Share what you like and don't like with our experts, and you'll receive…
A step-by-step guide to must-see places specific to your tastes.
Links to all the sites, restaurants and shops so you can see pictures and videos.
Maps and directions to get you from one venue to the next.
Once you receive your draft, you can edit the itinerary so if you don't like anything included.
One flat rate of $25 per day.
(Discount: $5 off per day while we're still in beta mode! Use coupon code: BETA)
100% Satisfaction Guaranteed or Your Money Back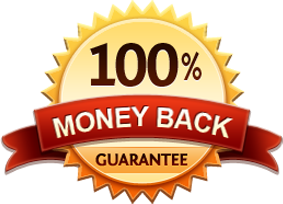 You can take all of our recommendations, and we'll still offer you your money back. We'll take on all the risk and trust that you are unsatisfied with the service, and not taking our recommendations for free. We only want to guarantee 100% satisfaction!
If you have any questions regarding this service, feel free to ask us how it works at [email protected].
Travel Helper Purchase Form