Introduction: About Yeouido, Seoul
To truly get to know Yeouido, you would have to visit the neighborhood often season when there isn't any event taking place at the Han River and when the cherry blossoms aren't in season. You would have to have lunch with a friend who works in the area and can point out the best restaurants and where they have after-work drinks with a coworker they consider more a friend. A financial district and concrete jungle, Yeouido is a tough nut to crack.
Take apart the characters of the name and Yeouido actually means "useless." During the Joseon Dynasty, a wide grassy area here was supposedly used as a sheep and goat pasture and in 1924, it actually housed the first and only airport in Korea. Thanks to redevelopment efforts by Park Jung-hee in the 1970s, bridge transportation to and from this island became much easier. Nowadays, you can go from Yeouido to Sinchon in approximately 10 minutes by cab as long as there's no traffic.
The neighborhood's reputation is overwhelmed by the landmarks that it holds–the 63 Tower, the National Assembly of Korea, the Yoido Full Gospel Church and of course, the Han River Park. Exploring Yeouido may not necessarily be for those who only have four or five days in the country, it's more for weeks-long travelers seeking out a more authentic local experience. Come and let us be your neighborhood friend.
---
How to get here
There are three major stations that hit the Yeouido area–the National Assembly Station on Line 9 (Gold) and Yeouido and Yeouinaru Station both on Line 5 (Purple). Yeouido and Yeouinaru Station are just one stop away from one another. If the weather is nice and you happen to have a bicycle, it's also not a bad idea to ride here from the Noryangjin area or even better, the Mapo area.
a) How to get to National Assembly Station from Incheon International Airport (or Gimpo Airport)
SubwayTake the AREX to the Gimpo Airport. On Line 9, you can come directly to National Assembly Station. Try to take the express 9 train to shave 20 minutes on your ride. (1 hour 10 minutes)
Airport BusesNo 6030, 6702
TaxiDepending on traffic and tolls, your bill will come out to approximately 50,000 won. (1 hour 15 minutes)
Subway Stations
National Assembly Station, Line 9 (Gold)
Exit 1 & 6These exits will take you straight to the front of the National Assembly.
Exit 2 Walking east from Exit 2 will lead you towards the Han River, but it may not be a straightforward walk.
Exit 3This exit will guide you towards Yeouido Han River Park.
Exit 4&5These exits will take you straight outside of Glad Hotel, which is located in front of the KBS building.
b) How to get to Yeouido Satation from Incheon International Airport (or Gimpo Airport)
SubwayTake the AREX to the Gongdeok Station and transfer on Line 5 for Gongdeok Station. (1 Hour 10 minutes)
Airport BusesNo 6030, 6702
TaxiDepending on traffic and tolls, your bill will come out to approximately 50,000 won. (1 hour 15 minutes)
Subway Stations
Yeouido Station, Line 5 (Purple)
Exit 1 : Walk straight out of Exit 1 for Yeouido Saetgang Ecological Park
Exit 2 & 3 : Walk straight out of Exit 2 for the main entrance of Yeouido Han River Park. If you make a right at Exit 3, you will also see the IFC Mall.
Exit 4 & 5 : These two exits will lead you towards the Han River.
Exit 6 : This exit leads you towards a more residential area of the Yeouido area. It can be easy to get lost at this exit.
Popular Buses : 108, 261, 360, 461, 700, 753, 4434, 5615, 5618, 5633, 5713, 7611
Tip : If you're headed towards the Hongdae or Hapjeong area with a group of friends, it may be less trouble to just take a taxi or bus from Yeouido. However, avoid taking the bus at all costs if there is an event going on. The traffic is really not worth all the trouble!
Where to stay
Catering to many businessmen and potential clients that fly to Seoul for meetings, Yeouido has a great variety of hotels that are equally loved by locals. While these hotels are definitely not for those on a budget, you can choose to stay here on a splurge night or if your trip to Seoul coincides with a special event–especially if you're coming with a romantic partner. Expect grandeur designs, top-notch service and panoramic views of the Han River.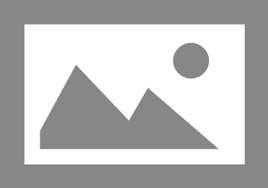 Where to eat
In Korea, it would be rare for a local to go out of his or her way to go eat in Yeouido. It's not necessarily the foodie-capital of the city. Most of the people dining here are businessmen and women suited up for the day. Go to a restaurant where you have to take off your shoes and you'll be amazed by combination of patent leather shoes and Adidas house slippers (many company workers wear slippers at work). It's a sea of black, white and sometimes navy, and you in your blue jeans and sneakers might find it an out-of-body experience. Come and watch day to day Korean life as it unfolds!
What to do
Okay, we admit that there's not too much to do in the Yeouido area other than going to the Han River. But if you're looking to add one or two things to your itinerary after hitting up the park, then here are some of your best bets.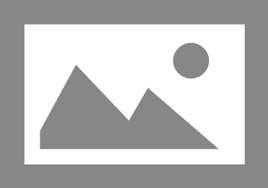 Best Bars in Yeouido
With so many hidden bars in the Yeouido area, it can be hard to know which are the best places to have a drink. There are plenty of izakayas that serve fresh sushi and sake, as well as ridiculously overpriced one-room bars with scotch and whisky. For delicious cocktails and great interiors, check out these bars.
Open only for the warmer weather months (and closed on rainy days), Vvertigo is Conrad's rooftop bar that serves simple bar food and drinks. Having a drink on either the sofa or the patio and enjoying the excellent hotel service is a relaxing experience during the nice summer months. Surrounded by giant buildings and a view of the Han River in the distance, Vvertigo can give off an ethereal feeling–and it's not because you've had one too many drinks!
Address : Seoul Gukjegeumyung-ro Yeongdeungpo-gu 10, 9F
Phone Number : 02-6137-7766
Subway Station: Yeouido(Line 5,9)
---
If Mark T reminds you of a certain Huckleberry Finn writer, then you would be correct in assuming that the bar is named after Mark Twain. Located within the Glad Hotel, Mark T boasts a wide variety of whiskeys and several award-winning mixologists. Come here during the middle of the week and you'll find several coworkers out for an after-work cocktail without their boss and on weekends, you'll find couples that are also staying at the hotel.
Address : 17-5, Yeongdeungpo-gu, Yeoeuido-dong, Seoul
Phone Number : 02-6222-5533
---
Check out Glenwood in the Yeouido area and you'll find the trend of drinking alone in full swing. A whisky bar with a simple interior, you'll find the menu written in chalk behind the bar and table seating off to the side. The bar is much more laid back than other whisky bars of that standard, so you can go ahead and settle in with that Old Fashioned.
Address : Seoul Uisadang-daero 1-gil Yeongdeungpo-gu 25
Price : ₩6,000 ~ 35,000
Phone Number : 02-780-6243
Subway Station: Saetgang(Line 9)
---
Landmarks to See in Yeouido
Find out a little bit more about these Yeouido landmarks and it'll make your selfie slightly more informed and all that more special.
Things to Do at Han River Park Yeouido
Known in full in Korean as the Yeouido region of the Han River Citizen's park, the comprehensive green space has 12 different districts located all throughout the city. Among the districts, the Yeouido branch is one of the best known for its wide, flat space and the cherry blossoms in full bloom during the spring. Opened in 1999, the park hosts a wide variety of events throughout the year and depending on what event it is, it can take center stage of the park. However, if you happen to be visiting during a non-event day, there's still plenty to do. According to the Korea Tourism Organization, there are four sections to the park: The Traditional Korean Forest, Grass Square, Culture Square, and Nature's Ecosystem Forest. A Hangang River Ferry Cruise can take you on a 30-minute route passing Seongsandaegyo Bridge or on a 70-minute route passing the Banpo Bridge. The Grass Square is dotted with picnics during the spring and summer and people often order fried chicken, play music and hang out by the river in this way. There is an outdoor swimming pool open for the summer months in addition to a skating track, a small golf range and a soccer field. An outdoor basketball court for shooting hoops is located at a corner of the culture square near Gate 6. Bicycle rentals, which have now become more accessible through the Seoul Bike system, were once spotlighted at Yeouido park and is still an extremely popular function of the park. There are also plenty of walking routes if you're looking to take it easy and the Samojeong Pavilion is a beautiful photo opportunity. Make sure to stay hydrated by picking up some water at one of the many convenience stores available, and don't out on miss a big event because you're at a different corner of the park!
---
Seasonal Events in Han River Park
Noryangjin Fisheries Wholesale Market
(노량진 수산시장) The largest fish market in Seoul, Noryangjin Fish Market was originally opened in 1971 and recently moved to a new modern building for cleaner facilities and a brighter atmosphere. It's a popular 24-hour seafood spot and drinking hole, and it's been long-beloved by tourists and locals alike to admire and consume hundreds of different types of fish. Sannajki (or live octopus) as well as Korean style raw fish sashimi (hoe – 회) are two sought-after dishes. In addition, you can add a variety of shellfish, shrimp, and some other sea creatures you may have never even heard of, such assea squirt (monggae – 멍개) or penis fish (gaebul – 개불). You could haggle for the price and amount of fish (increasing the amount you get is easier than decreasing the price, by the way) and bring your fresh fish to the restaurants located in the back alleys of the market who will cook your food for a nominal fee; they'll also sell soju and beer for the usual Korean pairing with Korean seafood. If you get chummy with the fisherman at Noryangjin Fish Market, they might even come have a drink with you! The new building layout of Noryangjin Fish Market is as follows: B2: Cold storage, cargos B1: Processing site, live fish storage 1F: Marine product shops, auction place 2F: Raw fish restaurant, financial facility, promotional hall 3F: Parking lot, outdoor deck 4F: Parking lot 5F: Roof park 6F: Corporate office
Address : 674, Dongjak-gu, Nodeul-ro, Seoul
Phone Number : 02-2254-8000~1
Subway Station: Noryangjin Station (Line 9)
---