Introduction: About Yeouido, Seoul
To truly get to know Yeouido, you would have to visit the neighborhood often season when there isn't any event taking place at the Han River and when the cherry blossoms aren't in season. You would have to have lunch with a friend who works in the area and can point out the best restaurants and where they have after-work drinks with a coworker they consider more a friend. A financial district and concrete jungle, Yeouido is a tough nut to crack.
Take apart the characters of the name and Yeouido actually means "useless." During the Joseon Dynasty, a wide grassy area here was supposedly used as a sheep and goat pasture and in 1924, it actually housed the first and only airport in Korea. Thanks to redevelopment efforts by Park Jung-hee in the 1970s, bridge transportation to and from this island became much easier. Nowadays, you can go from Yeouido to Sinchon in approximately 10 minutes by cab as long as there's no traffic.
The neighborhood's reputation is overwhelmed by the landmarks that it holds–the 63 Tower, the National Assembly of Korea, the Yoido Full Gospel Church and of course, the Han River Park. Exploring Yeouido may not necessarily be for those who only have four or five days in the country, it's more for weeks-long travelers seeking out a more authentic local experience. Come and let us be your neighborhood friend.
---
How to get here
There are three major stations that hit the Yeouido area–the National Assembly Station on Line 9 (Gold) and Yeouido and Yeouinaru Station both on Line 5 (Purple). Yeouido and Yeouinaru Station are just one stop away from one another. If the weather is nice and you happen to have a bicycle, it's also not a bad idea to ride here from the Noryangjin area or even better, the Mapo area.
a) How to get to National Assembly Station from Incheon International Airport (or Gimpo Airport)
SubwayTake the AREX to the Gimpo Airport. On Line 9, you can come directly to National Assembly Station. Try to take the express 9 train to shave 20 minutes on your ride. (1 hour 10 minutes)
Airport BusesNo 6030, 6702
TaxiDepending on traffic and tolls, your bill will come out to approximately 50,000 won. (1 hour 15 minutes)
Subway Stations
National Assembly Station, Line 9 (Gold)
Exit 1 & 6These exits will take you straight to the front of the National Assembly.
Exit 2 Walking east from Exit 2 will lead you towards the Han River, but it may not be a straightforward walk.
Exit 3This exit will guide you towards Yeouido Han River Park.
Exit 4&5These exits will take you straight outside of Glad Hotel, which is located in front of the KBS building.
b) How to get to Yeouido Satation from Incheon International Airport (or Gimpo Airport)
SubwayTake the AREX to the Gongdeok Station and transfer on Line 5 for Gongdeok Station. (1 Hour 10 minutes)
Airport BusesNo 6030, 6702
TaxiDepending on traffic and tolls, your bill will come out to approximately 50,000 won. (1 hour 15 minutes)
Subway Stations
Yeouido Station, Line 5 (Purple)
Exit 1 : Walk straight out of Exit 1 for Yeouido Saetgang Ecological Park
Exit 2 & 3 : Walk straight out of Exit 2 for the main entrance of Yeouido Han River Park. If you make a right at Exit 3, you will also see the IFC Mall.
Exit 4 & 5 : These two exits will lead you towards the Han River.
Exit 6 : This exit leads you towards a more residential area of the Yeouido area. It can be easy to get lost at this exit.
Popular Buses : 108, 261, 360, 461, 700, 753, 4434, 5615, 5618, 5633, 5713, 7611
Tip : If you're headed towards the Hongdae or Hapjeong area with a group of friends, it may be less trouble to just take a taxi or bus from Yeouido. However, avoid taking the bus at all costs if there is an event going on. The traffic is really not worth all the trouble!
Where to stay
Catering to many businessmen and potential clients that fly to Seoul for meetings, Yeouido has a great variety of hotels that are equally loved by locals. While these hotels are definitely not for those on a budget, you can choose to stay here on a splurge night or if your trip to Seoul coincides with a special event–especially if you're coming with a romantic partner. Expect grandeur designs, top-notch service and panoramic views of the Han River.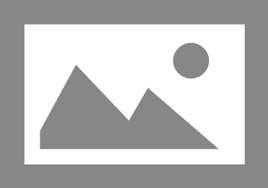 Conrad
A 5-star hotel you can notice by its grand exterior even from across the Han River, the Conrad Seoul is often the preferred hotel by many celebrities who visit the city and was voted a "best new hotel" by Conde Nast Traveler when it opened its doors. (Netflix held there premiere here last summer–inviting all of their top guests.) There are 434 guest rooms in the hotel and it even connects directly to Yeouido Station. The wining and dining at the Conrad are simply divine, only to be topped by the hotel's views at The Executive Lounge.
Best for couples/ families
Luxury hotel
Panoramic views
Top-notch service
---
Glad Hotel
One of the most talked about hotels in Seoul in the past few years, Glad combines the simple modern design with the plush bedding and 42-inch LED televisions. The spacious, meticulously cleaned bathrooms are another of Glad's beloved features and locals often choose Glad as their Seoul staycation of choice. You can also add on an early check-in that starts at 10am and there's even a free shuttle to the airport
Best for couples/ families
Boutique hotel
Modern design
---
F-Hotel
Truth be told, the F-Hotel borders on love motel quality. While there are windows in the rooms, you'll notice that most of the people walking in are couples… and there are jacuzzis in the bathrooms. It may be a bit alarming if you're a family or if you've just come with a platonic friend, but it's a great alternative to couples traveling on a budget. (For under 70,000 won/ a weekend night, it's also hard to complain about cleanliness.)
Best for couples/ solo travelers
Boutique hotel
Great on a budget
---
Dadareum
A small house located just five minutes away from the subway station, this guesthouse only has three different types of rooms– single room with private bathroom, double room with private bathroom and a family room with a terrace that can occupy 12 people. Albeit small, the rooms are clean and well-designed. It's a great option if you're traveling alone and need your space or if you're coming with a large group and you're on a budget.
Best for solo travelers/ friends/ families
Small guesthouse
Central location
---
TourInn Harumi
While the location here might not be incredibly central, Tourinn Harumi is a great option for those who would like the feel of staying at a Korean home. While there are Western-style beds, there is Korean-style bedding as well as other accents of traditional Korea. There are also barbecue items for those looking to eat in.
Best for friends/ solo travelers
Korean aesthetic
Great on a budget
---
Where to eat
In Korea, it would be rare for a local to go out of his or her way to go eat in Yeouido. It's not necessarily the foodie-capital of the city. Most of the people dining here are businessmen and women suited up for the day. Go to a restaurant where you have to take off your shoes and you'll be amazed by combination of patent leather shoes and Adidas house slippers (many company workers wear slippers at work). It's a sea of black, white and sometimes navy, and you in your blue jeans and sneakers might find it an out-of-body experience. Come and watch day to day Korean life as it unfolds!
63 Buffet Pavilion
Located on the 59th floor of the famous 63 Building, this restaurant boasts itself as a "premium buffet." With seating for over 500 people, it is the largest buffet in Korea. A variety of Western and Eastern cuisines are available and there are over 200 dishes at the restaurant. Since the kitchen is directed by several award-winning chefs and there are many special guests invited to dine here, you can expect to have high standards for the food. These businessmen know how to eat, and they have great taste in noodles. Reserve in advance for a view at the window since it is quite exceptional.
Address: 50 63-ro, Yeoeuido-dong, Yeongdeungpo-gu, Seoul       
Website: http://www.63restaurant.co.kr/
Phone Number: 02-789-5731
Hours: Mon-Fri 12pm-3pm, 6pm-10pm, Sat-Sun 11am-3:30pm, 5pm-10pm
Map Link: MAP LINK
---
Jung-in Myeonok (정인면옥)
Interested in North Korea issues? Why not try some North Korean food while you're here? One of the most loved North Korean dishes is their version of naengmyeon (iced noodles) called Pyeongang naengmyeong named after their capital city. The noodles are a bit thicker than the regular moolnaengmyeon you would find in Seoul–changing the consistency of each bite. Each bowl is topped with beef slices, cucumber, radish and half an egg. Other popular dishes include the bibimnaengmyeon (iced noodles with spicy sauce), dumpling soup and nokdu-jeon (deep fried Korean-style pancake).
---
Ilho Myeonok (일호면옥) 
A lesser-known noodle joint in the Yeouido area, the specialty here is Hamhung naengmyeon or iced noodles from the Hamhung region of North Korea. The raw fish naengmyeon is especially sought after, and many people say that the spiciness of the flavoring in combination with the thin, chewy noodles is particularly addictive.
Address: 127 Uisadang-daero, Yeongdeungpo-gu, Seoul
Phone Number: 02-786-4188
Hours: Daily 11am-9pm
Map Link: MAP LINK
---
신동양반점 (Chinese-Korean)
With a few exceptions, it's quite difficult to tell apart neighborhood Chinese-Korean joints. Normally, it's your typical combination of jjajjangmyeon (black bean noodles), jjamppong (spicy seafood noodles) and fried dumplings. There are two unique points to the restaurants, however: the chewy noodles have found a great balance between soft and overcooked and there are options for vegans. While it's not exactly a vegan buffet, and the fried dishes aren't healthy per se – it's one place you can definitely stop by with a vegan or vegetarian friend!
---
Hadongkwan (하동관)
The popularity of the original location in Myeongdong inspired this branch here in Yeouido. The specialty dish here is gomtang which is beef broth, rice and slices of beef. As is the branch's signature, the soup here is special and you can tell the restaurant uses quality meat. It's definitely become a favorite amongst the office workers in the area on cold, winter days. The gomtang is available in two different sizes–regular and special.
---
Hyangto (향토) 
Hyangto comes from the Korean word for rural area and this Yeouido restaurant definitely draws inspirations from countryside eating. One of the most popular dishes here is the maesaengi soup– a soup that's part seaweed, salt and water. The soup exists with a few different variations and is loved for the freshness of its simple ingredients.
Address: 30 Gukjegeumyung-ro 6-gil, Yeongdeungpo-gu, Seoul
Phone Number: 02-783-7328
Hours: Mon-Fri 11:30am-11pm, Sat 11:30am-9pm
Map Link: MAP LINK
---
Jinju-jip (진주집)
Although there's nothing fancy about this restaurant's interior, there's one dish that keeps all the foodies coming back–the dakkalguksu (knife cut noodles with chicken). The savory soup in combination with the restaurant's killer kimchi makes it a favorite amongst the broadcasters at KBS nearby.
Address: 33 Gukjegeumyung-ro 6-gil, Yeongdeungpo-gu, Seoul
Phone Number: 02-780-6108
Hours: Mon-Fri 10am-8pm, Sat 10am-7pm
Map Link: MAP LINK
---
Pahnaks (파낙스)
Tired of the long lines of tourists at Tosokchon? Don't forget that there's more than one place for samgyetang (herbal Korean chicken soup) in Seoul. This 30 year old restaurant in Yeouido has a few different takes on the dish including chalheukmi-samgyetang (herbal Korean chicken soup stuffed with black rice) and ddeulggae-(wild sesame) samgyetang. Both are great ways to boast up your healthy samgyetang so go ahead and eat with the locals!
Address: 17 Yeouidaebang-ro 65-gil, Yeongdeungpo-gu, Seoul
Phone Number: 02-780-9037
Hours: Daily 11am-10pm
Map Link: MAP LINK
---