Introduction: About Garosu-gil/Sinsa, Seoul
Even though the name Garosu-gil actually means "tree-lined," it's hard to remember that the famous street even has trees on them (except, of course, when the stinky gingko nuts start to fall in the autumn) and that the real name of this street is Dosandaero 13-gil. Made iconic from Korean dramas and K-pop songs, the reputation of Garosu-gil dates back to the 1980s when an influx of art galleries began to populate the neighborhood.
Since then, it's gone from being Korea's hidden fashion spot to being Korea's top tourist attraction for international trendsetters. Instagramming yourself with shopping bags full of the latest couture or at one of Garosu-gil's atmospheric cafes is a must when you're in this neighborhood, and you won't even have to worry about sticking out with the selfie sticks!
Turned off by the crowds of tourists and want to feel like a local? Dying to find a place that's more about the coffee than about being seen? Here's a pro-tip: check out Garosu-gil's side streets and you'll find that there are still pockets of quiet available in this hot spot.
---
How to get to Garosu-gil/Sinsa, Seoul
a) How to get to Garosu-gil/Sinsa, Seoul from Incheon International Airport (or Gimpo Airport)
The easiest way to get to the Hongdae from Incheon International Airport (or even Gimpo Airport) is by the Airport express train (ARX). It stops at Hongik University Station, which has transfers to Line 2 and the Gyeonui Jungang Line.
SubwayTake the AREX to the last stop, Seoul Station. Transfer at Seoul Station to the subway for Line 4. (There is no direct connection. You need to get out of Seoul Station, walk across the train line to the subway line.) Take Line 4 to Chungmuro Station, transfer to Line 3 for Sinsa Station.
Airport BusesNo 6006, 6009
TaxiDepending on traffic and tolls, your bill will come out to approximately 60,000 won. (1 hour)
Subway Stations
Sinsa Station, Line 3 (Orange)
Exit 1 : Walk straight out of Exit 1 and you will immediately be greeted with Lotte Cinema.
Exit 2, 3&4 : These exits will lead you towards Nonhyun Station and away from the main Sinsa area.
Exit 5&6 : These exits will take you on an indirect path towards Han River Park.
o Exit 7&8 : A straight walk out of these exits will lead you towards the main Garosu-gil entrance. (Exit 8 is slightly closer to Garosu-gil than Exit 7).
Popular Buses : 145, 148, 441, 542, 4212, 3030
Tip : The Sinsa bus stations (No. 22-015 and No. 22-016) are actually located in between Sinsa and Nonhyun Stations. Although it might take you longer to walk to those stations from Garosu-gil, they can take you north of the Han River in minutes and are a great option especially if there's no traffic (15 minutes to Itaewon, 20 minutes to Myeongdong). However, avoid taking this bus route during rush time and on weekend nights.
Where to stay in Garosu-gil/Sinsa
Although hotels and Airbnbs in this area charge slightly more for its location, guesthouses and hostels in this neighborhood are a great deal. Catering more towards women, there are dozens of clean and modern guesthouses available at great prices. If you stay in Garosu-gil, you are in walking distance to several great restaurants and just a bus ride away to the Gangbuk area.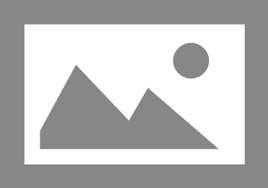 Hotel La Casa
Featured in several magazines, looking at pictures of Hotel La Casa can definitely persuade you to stay there. Opened up by the interior goods store Casamia, La Casa is often noted for its beautiful products and lavish furnishing. The location, right between Garosu-gil and the Han River Park, also make it a top pick for trendsetters visiting Seoul.
Best for couples/ families
Boutique hotel
Notable interior design
---
Hotel Foreheal
Located slightly closer to Nonhyun Station, Hotel Foreheal proclaims itself a "well-being hotel." With an extensive list of spa and massage services available, this hotel is a great option if you're looking to get in some relaxation time during your stay in Seoul. Also notable is how affordable the prices are for the quality that you'll be receiving.
Best for couples/ families/ friends
Spa and massage services
Outdoor garden
---
Dormy-inn Premium Seoul Garosu-gil
Located right outside Sinsa Station, the Dormy-inn Premium Seoul Garosu-gil is a popular hotel for guests looking to enjoy the luxuries of the neighborhood. Now only is the main Garosu-gil street only a five minute walk away, there is a notable spa and sauna within the hotel if you're looking to unwind from a hard day's work of shopping. Additionally, the breakfast here is a much higher quality than many hotels of this price range.
Best for solo travelers/ friends/ couples
Spa and sauna available
Excellent breakfast
Central location
---
PandaGo Guesthouse – Women's only guesthouse
This women-only guesthouse is located in a small residential home close to the Garosu-gil area. There are dormitory rooms available for women traveling alone as well as double and triple rooms for friends traveling together. Meticulously clean and well-reviewed, PandaGo Guesthouse is a top pick for women traveling to Seoul.
Best for female travelers/ friends
Female-only guesthouse
Great on a budget
Well-designed space
---
The Ja Guesthouse (Garosu Stay)
Located right off of Garosu-gil, The Ja Guesthouse (also called Garosu Stay) is a small guesthouse with both female-only and mixed-sex dormitory rooms. There is also a large common room with a television where guests can interact with one another as well as a dining space and kitchen. Breakfast is served every morning.
Best for solo travelers/friends
Great on a budget
Well-designed space
---
Jenna Suite Gangnam Garosugil
At the Jenna Suite, there are several types of rooms available to suit all different kinds of needs. Couples on a budget can opt for the double bedroom with shared bathroom, there's the standard family room for families or for a large group of friends and dormitory type rooms for solo travelers. One aspect of the great hospitality is the staff here will even order groceries for you upon request!
Best for solo travelers/ friends/ couples/ families
Great on a budget
Excellent hospitality
---
Where to eat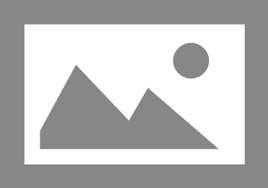 The Jjukkumi
If you're a fan of jjukkumi or spicy grilled baby octopus, The Jjukumi is once place you can't miss. Here, the jjukkumi is pan-cooked in extra hot sauce and can be served with thick slices of pork. Wrap the baby octopus in your choice of lettuce wrap with a slice of garlic and voila–an explosion of flavors on your tongue! A serving for two isn't super filling, but add fried rice after your meal and you won't be leaving hungry.
Address: Gangnamdaero 152gil 69 Gangnam-gu Seoul (Sinsa-dong 540-18 1F)
Phone Number: 02-541-4628
Hours: Mon-Fri 12pm-11:30pm, Sa 12pm-11pm, Sunday: closed
Map Link: MAP LINK
---
Hanchu
One of the most famous fried chicken eateries in all of Seoul, Hanchu is loved for its extra crispy Korean fried chicken as well as its lively atmosphere. (The interior is nothing fancy, but there's an old charm about that, too.) On any given night of the week, it's a popular hangout for chimec (chicken and beer, duh) and loyal fans of the joint also swear by the fried peppers.
Address: Nonhyeonro 175gil 68 Gangnam-gu Seoul (Sinsa-dong 549-9)
Phone Number: 02-541-0969
Hours: 5pm-3am
Map Link: MAP LINK
---
Gaehwaok
Tired of Korean barbecue restaurants where you're stuffing your jacket into a plastic bag and chasing down a waiter to take your order? Despite the fact that Gaehwaok does serve meat, it's nowhere near the idea of a typical Korean barbecue restaurant. It combines the aesthetic of fine dining and provides quality cuts of meat at reasonable prices. Sure, it's not as cheap as the average corner BBQ joint that serves unlimited meat for 10,000 won, but you can probably choose Gaehwaok on a special night out before or after a black tie affair without breaking the bank.
Address: Nonhyeonro 175 gil 63 Gangnam-gu Seoul (Sinsa-dong 550-8)
Website: http://www.gaewhaok.com/
Phone Number: 0507-1408-1459
Hours: 10:00am-12am
Map Link: MAP LINK
---
Mokpo Jip
Named after a coastal city in Korea's South Jeolla Province, many of the offerings at Mokpo Jip are seafood based–and many of those seafood offerings aren't bad. However, the main sought-after dish here is by far the spicy, steamed chicken stew (dakdoritang). Served with a generous portion of portions, the chicken in the stew is more tender than any other that Seoul has seen. A longtime favorite in the neighborhood, don't be surprised to find long lines during weekends here.
Address: Gangnamdaero 152 gil 24 Gangnam-gu Seoul (Sinsa-dong 514-3)
Phone Number: 02-549-5119
Hours: 11:30am-12pm
Map Link: MAP LINK
---
Tofu Factory
Despite the fact that tofu is so often touted as one of Korea's miracle foods; fresh, quality tofu is impossibly difficult to find here in Seoul. One place that you will be able to find many variations of it is at Tofu Factory. Here, the popular dish to order is the soondubu-jiggae or the soft tofu stew. With your choice of spice level and meat, the bubbling soup dish will have you drooling before you take your first bite.
Address: Gangnamdaero 160 gil 21 Gangnam-gu Seoul (Sinsa-dong 521-2) 
Phone Number: 02-6339-3646 
Hours: Weekdays: 10:00am-12:00am, Saturday/Sunday/Holidays: 10:00am-10:00pm 
Map Link: MAP LINK 
---
Mom's Hands Restaurant (엄마손맛집)
Of course, no one can cook as well as your mom can and that saying is propagated in Korea as much as any other country. At Mom's Hands Restaurant, the hearty and wholesome food is meant to recall the simple, made with love dishes many Koreans are used to eating at home. Samgyeopsal (pork) and dakbokkeum (marinated, fried chicken) are offered as shareable mains, but feel free to order any of the meals for one. You won't be disappointed!
Address: 68 Nonhyeon-ro 175-gil  Gangnam-gu Seoul
Phone Number: 02-543-1239 
Hours: 11:30am-10pm 
Map Link: MAP LINK 
---
Shinsao Gopchang (신사소곱창)
Even if you enter thinking that grilled intestine is not for you, this restaurant might change your mind. Serving meaty, chewy cuts of gopchang (grilled intestine) over a barbecue fire, you'll find that having this cut of meat isn't that much different in taste than your favorite Korean barbecue. Try the "intestine-made dish" and get a sample of all that the restaurant has to offer–you might even find that the eclectically textured abomasum is your favorite. (Or not! But it's worth a try!)
Address: Apgujeongro 2 gil 62 Gangnam-gu Seoul (Sinsa-dong 512-10)  
Website: http://www.shinsao.com/ 
Phone Number: 02-515-9931 
Hours: Monday-Saturday: 5:00pm-3:00am, Sunday: 5:00pm-1:00am 
Map Link: MAP LINK 
---
Ryunique
Opened in 2011, Ryunique currently places 27th on Asia's Best 50 Restaurants–a prestigious list complied by William Reed Business Media. Owned by Chef Ryu Tae-hwan who often talks about his father as inspiration for the restaurant's opening, the food served here is a creative fusion of Japanese-French. Colorful, aesthetic dishes should be expected as well as high prices.
Address: Gangnamdaero 162 gil 40 (Sinsa-dong 520-1 1F) 
Website: http://www.ryunique.co.kr/ 
Phone Number: 0507-1436-9279 
Hours: Lunch: 12pm-3pm, Dinner 6pm-11:30pm 
Map Link: MAP LINK 
---
Gaon
One of two restaurants in Korea to receive three stars from the prestigious Michelin Guide, Gaon is headed up by Chef Kim Byeong-jin. Although it's questionable whether or not Gaon actually deserved such high accreditation from the restaurant, few could deny Gaon's success in serving "fine dining" Korean food. They are noted for simple plating as well as their ability to bring out the flavors of traditional Korean ingredients.
Address: Dosandaero 317 Holim Art Center M Floor (Sinsa-dong 651-24) 
Website: http://www.gaonkr.com/ 
Phone Number: 02-545-9845 
Hours: 5:30pm-11:00pm, closed Sundays 
Map Link: MAP LINK 
---
Ganjang Gejang Alley
There is a love-it or hate-it attitude when it comes to people and their ganjang gejang (crabs marinated in soy sauce). However, there are enough fans of the dish that it's gotten a small street of its own. Called the Gangjang Gejang alley, Sinbanpo-ro 47-gil is lined with restaurants that specialize in this dish as well as agwijjim (braised monkfish). Since very few tourists endeavor to be so adventurous, there is a heavy locals-only vibe these restaurants. Portions rarely come for one so come with a friend or come ready to eat!
Address: Sinbanpo-ro 47-gil
---