Introduction: About Garosu-gil/Sinsa, Seoul
Even though the name Garosu-gil actually means "tree-lined," it's hard to remember that the famous street even has trees on them (except, of course, when the stinky gingko nuts start to fall in the autumn) and that the real name of this street is Dosandaero 13-gil. Made iconic from Korean dramas and K-pop songs, the reputation of Garosu-gil dates back to the 1980s when an influx of art galleries began to populate the neighborhood.
Since then, it's gone from being Korea's hidden fashion spot to being Korea's top tourist attraction for international trendsetters. Instagramming yourself with shopping bags full of the latest couture or at one of Garosu-gil's atmospheric cafes is a must when you're in this neighborhood, and you won't even have to worry about sticking out with the selfie sticks!
Turned off by the crowds of tourists and want to feel like a local? Dying to find a place that's more about the coffee than about being seen? Here's a pro-tip: check out Garosu-gil's side streets and you'll find that there are still pockets of quiet available in this hot spot.
How to get to Garosu-gil/Sinsa, Seoul
a) How to get to Garosu-gil/Sinsa, Seoul from Incheon International Airport (or Gimpo Airport)
The easiest way to get to the Hongdae from Incheon International Airport (or even Gimpo Airport) is by the Airport express train (ARX). It stops at Hongik University Station, which has transfers to Line 2 and the Gyeonui Jungang Line.
SubwayTake the AREX to the last stop, Seoul Station. Transfer at Seoul Station to the subway for Line 4. (There is no direct connection. You need to get out of Seoul Station, walk across the train line to the subway line.) Take Line 4 to Chungmuro Station, transfer to Line 3 for Sinsa Station.
Airport BusesNo 6006, 6009
TaxiDepending on traffic and tolls, your bill will come out to approximately 60,000 won. (1 hour)
Subway Stations
Sinsa Station, Line 3 (Orange)
Exit 1 : Walk straight out of Exit 1 and you will immediately be greeted with Lotte Cinema.
Exit 2, 3&4 : These exits will lead you towards Nonhyun Station and away from the main Sinsa area.
Exit 5&6 : These exits will take you on an indirect path towards Han River Park.
o Exit 7&8 : A straight walk out of these exits will lead you towards the main Garosu-gil entrance. (Exit 8 is slightly closer to Garosu-gil than Exit 7).
Popular Buses : 145, 148, 441, 542, 4212, 3030
Tip : The Sinsa bus stations (No. 22-015 and No. 22-016) are actually located in between Sinsa and Nonhyun Stations. Although it might take you longer to walk to those stations from Garosu-gil, they can take you north of the Han River in minutes and are a great option especially if there's no traffic (15 minutes to Itaewon, 20 minutes to Myeongdong). However, avoid taking this bus route during rush time and on weekend nights.
Where to stay in Garosu-gil/Sinsa
Although hotels and Airbnbs in this area charge slightly more for its location, guesthouses and hostels in this neighborhood are a great deal. Catering more towards women, there are dozens of clean and modern guesthouses available at great prices. If you stay in Garosu-gil, you are in walking distance to several great restaurants and just a bus ride away to the Gangbuk area.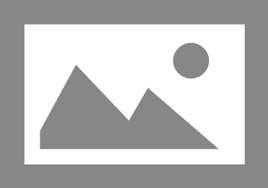 Where to eat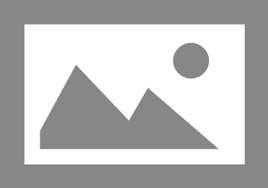 Best Bars in Garosugil/Sinsa
Although Garosu-gil is not necessarily an area well-known for bar hopping, there is plenty of alcoholic fun to be had in this neighborhood if you look in the right places. Unless you're incredibly lightweight, chances are you probably won't get drunk on the one or two drinks you'll be ordering on Garosu-gil– it's really not the kind of neighborhood where you get smashed, but you are welcome to try…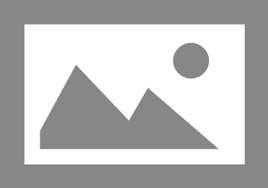 Best Cafes in Garosugil/Sinsa
If you're wondering why the price of coffee in this neighborhood is so high, it's because you're not just paying for the imported beans¬–you're paying to sit for hours. The cafes in this neighborhood aren't necessarily great for getting take-out and walking around but they are great for when you want to take a break and people watch.
Best Dessert Shops in Garosugil/Sinsa
Can't resist something sweet to go with your coffee? The Sinsa area is a great place to be if you've got a sweet tooth and the desserts are also beautiful enough to boot!
Beauty Services in Garosugil/Sinsa
If you're being attentive, you'll notice hundreds of beautification clinics all over the Sinsa area– the Gangnam area is sometimes even called the plastic surgery capital of the world. Everything from jaw shaving and breast implants is available here, but in truth, if you're looking for information about that, you're better off searching in-depth about each individual clinic.
Additionally, there are other high-quality beautification services you can get here in Sinsa for great prices. (For Korea, the Gangnam prices are some of the most expensive, but it still may much cheaper than your home country.) Designer hair salons, skin clinics that specialize in botox and filler, nail salons (that also do eyelash extensions) as well as eyebrow tattoos and threading are just some of the services that you can receive here.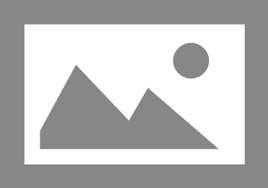 ---
Best Places to Shop in Garosugil/Sinsa
Stirring up a lot of sensation, Travel CNN called this museum "every boyfriend's worst nightmare." However, it's a museum that targets the stereotypically superficial only. With over 300 bags on display (many of them of historical importance), one can come here and genuinely appreciates the decades of changes that the handbag has gone through.
Address : 17, Sinsa-dong, Dosan-daero 13-gil, Seoul
Subway Station: Sinsa(Line 3)
---
Clubs
Are the clubs within walking distance of Garosu-gil the best ones? Perhaps not. But if you're factoring in the trouble of getting a taxi home to your Sinsa-abode then, it's really not so bad to be somewhere nearby and party without worrying how to get home.
Located right next to Sinsa Station, Club Bound is one club that can definitely fill your need to dance while you're in Seoul. With a more intimate dance space than many of the mega clubs in the Gangnam area, it's much easier to meet people at this club (and dually much harder to get rid of someone as well). If you are staying near Garosu-gil, one great aspect is that you'll be able to walk right home.
Address : 114, Nonhyeon 1(il)-dong, Gangnam-gu, Dosan-daero, Seoul
Phone Number : 010-5022-1182
Subway Station: Sinsa(Line 3)
---
If you're coming to Club Arena, you're coming to church. This exclusive club in Gangnam will show you how to party. It's a well-known club, but still has that gritty local, underground club feel to it. It's an experience totally different than the polished clubs and lounges in Itaewon, or the international scene of Itaewon. This is a true locals club where it stays open into the AM hours (closing at 11AM). One of the reasons Club Arena has become one of the most popular clubs in Seoul amongst locals is because of the pretty girls. The owner of the club also owns a KTV (karaoke) in Gangnam with many beautiful hostesses who end up at Club Arena after work hours. And because of the slightly underbelly-world feel, they like to keep it exclusive to true locals who are in the know. That's why many non-Koreans are often barred at the doors by bouncers. Most of the time, you won't be able to enter if you're not with a group of Koreans. Oh, yea and dress code is pretty strict here, so you won't be able to get in if you're dressed like a bum.
Address : Seoul Gangnam-daero Gangnam-gu Nonhyeon 1(il)-dong 588
Phone Number : 010-9534-5352
Subway Station: Sinsa Station (Line 3)
---