Introduction: About Insadong
If Gangnam is for the K-Pop lover and Hongdae is for the young partier, Insadong is one part of Seoul where you can find tourists from all over the world of all ages. At any given minute, a tour bus full of Chinese tourists might be rubbing shoulders with a young couple from Italy or passing a group of older Koreans walking out from an exhibition.
Stretching just over 700 meters, the small street lines up a repeating mix of tea café, art gallery, crafts store and souvenir shop. The street's reputation for arts and crafts even dates back to the Joseon Dynasty when a government-operated group of painters called dohwason populated the street. According to the Korea Tourism Organization, 40% of Korean crafts are still exchanged at this street.
Visiting Insadong won't feel like you're taking a path off the beaten track–after all, even local Koreans feel like tourists here. Instead, you'll get a good sense of how much Korean traditions influence contemporary culture.
---
How to Get to Insadong
Insadong is located on a street that cuts through from Jongno 2-ga to the Insadong intersection. The main Insadong street is in walking distance from Anguk Station, Jonggak Station and Jongno 3-ga Station. However, the walk from Jongno 3-ga can be quite convoluted. If you are just visiting the city and not too map savvy, it might be easiest to leave from Anguk Station.
a) How to get to Insadong from Incheon International Airport (or Gimpo Airport)
Subway Anguk Station (Line 3) - Take the AREX to the last stop, Seoul Station. Transfer at Seoul Station to the subway for Line 4. (There is no direct connection. You need to get out of Seoul Station, walk across the train line to the subway line.) Take Line 4 to Chungmuro Station, transfer to Line 3 for Anguk Station.
* Note that this is an unnecessarily long-winded way to reach Insadong from the airport. You might be better off taking a taxi from Seoul Station. (1hour 45minues)
Subway Jonggak Station (Line 1) - Take the AREX to the last stop, Seoul Station. Transfer at Seoul Station to the subway for Line 1. (There is no direct connection. You need to get out of Seoul Station and walk across the train line to the subway line.) Take Line 1 to Jonggak Station. (1hour 10 minutes)
Airport Buses to Anguk Station : No 6005, 6011
Airport Buses to Jonggak Station : No 6002, 6701, 6015
TaxiDepending on traffic and tolls, your bill will come out to approximately 60,000 won. (1 hour)
Subway Stations
Anguk Station, Line 3 (Light Blue)
How to Get to Insadong via Anguk Station (Line 3)
Exit 1 : Take a sharp right after you leave Exit 1 and you will be walking away from Insadong, towards Samcheong-dong.
Exit 2 : Walking straight out of Exit 2 will take you to the Bukchon Hanok Village.
Exit 3 : Walking straight out of Exit 3 will take you towards Changdeokgung Palace.
Exit 4 :Walking straight out of Exit 4 will take you towards Unhyeongung Palace
Exit 5 :Hidden between large buildings out of Exit 5, you'll find dozen of small art galleries.
Exit 6 :Walk straight out of Exit 6 until you see a Tourist Information Center before the Insadong Intersection. Make a left there for the main Insadong street.
Jonggak Station, Line 1 (Dark Blue)
How to Get to Insadong via Jonggak Station (Line 1)
Exit 1 : Walk straight out of Exit 1 for 5 to 10 minutes to reach Gwanghwamun.
Exit 2 : Walk straight out of Exit 2 to reach Jogyesa Temple.
Exit 3, 7, 8, 11 : Out of this exit, you can reach Pitmotgol Street, Tapgol Park and the Jongno 2-ga Intersection. A left from the Jongno 2-ga Intersection will lead you on the main Insadong Street.
Exit 3-1 : Walk out of Exit 3-1 until you reach Insadong 5-gil. This street will lead you towards the main Insadong street.
Exit 4 : Right behind this Exit is the famous Jonggak Bell which is rung on the first day of the year and other special occasions.
Exit 5, 6 : Walk straight out of this exit to go towards Myeongdong. Along the way you'll see Cheonggyecheon Stream.
Popular Buses to Anguk Station: 272, 171, 7025, 109, 151, 162, 172
Popular Buses to Jonggak Station: 271, 150, 101, 143, 150, 160, 201, 260, 262, 270, 271, 273, 370, 710, 720, 470, 471
Tip : The wide availability of buses in the Jongno 2-ga area makes it the easiest way to travel as long as there is no traffic. This is especially true if you are going towards Gangnam. Traveling at non-peak hours can mean you're at Gangnam Station in under 30 minutes.
Where to stay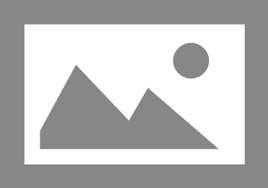 Center Mark Hotel
Although the Center Mark Hotel's website suggests that the hotel is located ten minutes away from Insadong, the truth it that's definitely closer to 2-3 minutes. Popular amongst many families, many international students and expat-residents choose to put up their parents here. Not located on the main Insadong street, the street is extremely quiet at night while there is a slew of amenities nearby during the day.
Best for families/ friends
Central location
Currency exchange on site
24-hour front desk
---
ibis Ambassador Insadong
A 10-minute walk away from Insadong, the ibis Ambassador Insadong has gained a bit more visibility with the rise of the trendy nearby neighborhood Ikseon-dong. Although the small alleyways around this hotel may feel dodgy at times, many of them have a dim charm at night (and are relatively safe). The rooftop garden, where drinks are served, is especially great during the summer. From the rooftop and several of the hotel's rooms, you can get a clear view of Namsan Tower.
Best for families/ couples/ friends
Great view
Rooftop space available
---
AMASS Hotel
Located right across the street from Changdeokgung Palace, the AMASS Hotel is one of the best boutique hotels in the city. With an impeccably clean décor and industrial brick interior, small touches such as the welcome package and the rainforest showerhead are sure to be remembered. From the rooftop, you have a spectacular view of the palace.
Best for families/ couples/ friends
Boutique hotel
Great view
Rooftop space available
---
Hotel Sleepy Panda Stream Walk
Who knew that you could have a private room for two overlooking Cheonggyecheon Stream for less than $60? Although this "hotel" has much more of a hostel vibe and needs to work on its finishing touches, the small space does include a flat-screen television, clean bathroom and air-conditioning. Their attempt to have a "boutique feel" fails at times, but considering the price–a lot of it is forgivable.
Best for couples/ friends/ solo travellers
Great on a budget
Central location
---
Namhyundang (Hanok Guesthouse)
One of the most popular hanok guesthouses in Seoul, Namhyundang offers three different types of Korean-style rooms–twin, double and family. Although it might be a bit uncomfortable for those who are not accustomed to sleeping on the floor, you are given thick mattresses to sleep on and it is truly a local experience. During the winter, the floor heating makes it especially nice and during the summer, having breakfast served to you in the hanok's indoor garden is also a pleasant experience.
Best for families/ friends/ solo travellers
Central location
Top-rated
---
Where to eat
For a neighborhood so rich in traditions, it is surprisingly difficult to walk into a great restaurant in Insadong. While chain restaurants are probably a safe bet (not amazing, not terrible), what looks like a hole in the wall gem may turn out to be a disappointment–and an expensive one at that. If you are a vegetarian or a strict Buddhist, however, this neighborhood is one of the best options to have meat-free Korean-style temple food. Be cautious of the Korean course meals; unless you've been recommended one previously, as they can definitely be tourist traps. Although asking for menus before you enter is not common, you can go ahead and do that in this part of town.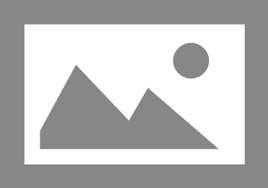 Han Gwa Chae (한과채)
A vegetarian buffet restaurant open only for lunch, Han Gwa Chae offers various home-cooked Korean dishes. While the menu may vary from day to day, pickled vegetables, tofu and jeon (fried Korean-style pancake) is almost always available. The restaurant asks that you only use one plate, but you are welcome to fill it up as many times as you like. With plenty of options for vegans as well, you could make this a go-to if you're feeling really hungry.
Address: 13 Insa-dong 10 Gil Jongno-gu Seoul (Gwanhoon-dong 30-9)
Phone Number: 02-720-2802
Hours: 11:30am-2:30pm, closed Sunday
Map Link: MAP LINK
---
Samso (삼소)
Located on the second floor of the Temple Stay Information Center, Samso is an underappreciated temple-food restaurant that offers delicious dishes at a bargain. During lunchtime, the restaurant is open for an 8,000 won buffet in addition to the regular menu. For those looking for more authentically Korean dishes, you can try mainstays from the regular menu such as the cheonggukjang (fermented soybean soup) or the lotus-wrapped rice.
Address: 56, Ujeongguk-ro, Jongno-gu, Seoul
Hours: Mon-Sat 11:30am-3pm, 5pm-8:30pm, Sun 11:30am-3pm
Map Link: MAP LINK
---
Si Hwa Dam시화담
Proclaiming itself a Modern Korean Restaurant, Si Hwa Dam has two branches¬–one in Itaewon and this more successful branch in Insadong. The dishes here are well-prepared and never over-salted–making it a good introduction to Korean food if the bubbling stews don't immediately win your heart over. The course menus are not unreasonable but may be a bit much for a struggling student on the go, so make sure to check the prices before you enter.
---
Taekdaerine Insadong Garlic Bossam(택대리네 마늘보쌈)
A local favorite, this restaurant serves exactly what it promises to deliver–thick slices of boiled pork smothered in garlic. Wrap your slice of pork in either the refreshing, white kimchi or the spicy, red one and prepare to enjoy a tantalizing combination of meat and flavor. Side dishes such as the binddaetteok are also delicious if you're coming with a large group and looking to share dishes.
Address: 12-5 Insa-dong 8 gil Jongno-gu Seoul
Website: http://garlicpork.modoo.at/
Phone Number: 02-735-7885
Hours: Weekdays: 11:00am-10:00pm, Weekend: 11:00am-9:00pm, break 4:00pm-5:00pm
Map Link: MAP LINK
---
Kyo-dong Tofu (교동두부)
Located right near Anguk Station, this three-story establishment fills up with nearby police officers and office workers during the week. While the tofu stew here isn't necessarily the freshest, you can tell that they don't add MSG like many other stew restaurants these days and the portions that they dish out for the side dishes are quite generous. The welcoming staff make coming to this restaurant additionally nice!
Address: 44-8 Yulgok-ro Jongno-gu Seoul
Phone Number: 02-722-9351
Hours: 9:30am-9:30pm
Map Link: MAP LINK
---
Dduk Ssalong (떡싸롱)
If you're in love with Korean street food but can't bear to sit in those plastic tents, Dduk Ssalong is a nice alternative. Here you can find the best savory eats that street food tents have to offer in addition to real chairs and tables to eat on! The Ssalong Set that includes tteokbokki (spicy rice cakes), twigim (Korean tempura), bibimbop soup and a beverage is a great deal for 11,500 won.
Address: 16 Insadong 3 gil Jongno-gu Seoul
Website: http://ssalong.cafe24.com/xe/
Phone Number: 02-725-9449
Hours: Weekdays: 11:30am-11:00pm, Weekends/Holidays: 11:30am-9:00pm
Map Link: MAP LINK
---