Introduction: About Insadong
If Gangnam is for the K-Pop lover and Hongdae is for the young partier, Insadong is one part of Seoul where you can find tourists from all over the world of all ages. At any given minute, a tour bus full of Chinese tourists might be rubbing shoulders with a young couple from Italy or passing a group of older Koreans walking out from an exhibition.
Stretching just over 700 meters, the small street lines up a repeating mix of tea café, art gallery, crafts store and souvenir shop. The street's reputation for arts and crafts even dates back to the Joseon Dynasty when a government-operated group of painters called dohwason populated the street. According to the Korea Tourism Organization, 40% of Korean crafts are still exchanged at this street.
Visiting Insadong won't feel like you're taking a path off the beaten track–after all, even local Koreans feel like tourists here. Instead, you'll get a good sense of how much Korean traditions influence contemporary culture.
---
How to Get to Insadong
Insadong is located on a street that cuts through from Jongno 2-ga to the Insadong intersection. The main Insadong street is in walking distance from Anguk Station, Jonggak Station and Jongno 3-ga Station. However, the walk from Jongno 3-ga can be quite convoluted. If you are just visiting the city and not too map savvy, it might be easiest to leave from Anguk Station.
a) How to get to Insadong from Incheon International Airport (or Gimpo Airport)
Subway Anguk Station (Line 3) - Take the AREX to the last stop, Seoul Station. Transfer at Seoul Station to the subway for Line 4. (There is no direct connection. You need to get out of Seoul Station, walk across the train line to the subway line.) Take Line 4 to Chungmuro Station, transfer to Line 3 for Anguk Station.
* Note that this is an unnecessarily long-winded way to reach Insadong from the airport. You might be better off taking a taxi from Seoul Station. (1hour 45minues)
Subway Jonggak Station (Line 1) - Take the AREX to the last stop, Seoul Station. Transfer at Seoul Station to the subway for Line 1. (There is no direct connection. You need to get out of Seoul Station and walk across the train line to the subway line.) Take Line 1 to Jonggak Station. (1hour 10 minutes)
Airport Buses to Anguk Station : No 6005, 6011
Airport Buses to Jonggak Station : No 6002, 6701, 6015
TaxiDepending on traffic and tolls, your bill will come out to approximately 60,000 won. (1 hour)
Subway Stations
Anguk Station, Line 3 (Light Blue)
How to Get to Insadong via Anguk Station (Line 3)
Exit 1 : Take a sharp right after you leave Exit 1 and you will be walking away from Insadong, towards Samcheong-dong.
Exit 2 : Walking straight out of Exit 2 will take you to the Bukchon Hanok Village.
Exit 3 : Walking straight out of Exit 3 will take you towards Changdeokgung Palace.
Exit 4 :Walking straight out of Exit 4 will take you towards Unhyeongung Palace
Exit 5 :Hidden between large buildings out of Exit 5, you'll find dozen of small art galleries.
Exit 6 :Walk straight out of Exit 6 until you see a Tourist Information Center before the Insadong Intersection. Make a left there for the main Insadong street.
Jonggak Station, Line 1 (Dark Blue)
How to Get to Insadong via Jonggak Station (Line 1)
Exit 1 : Walk straight out of Exit 1 for 5 to 10 minutes to reach Gwanghwamun.
Exit 2 : Walk straight out of Exit 2 to reach Jogyesa Temple.
Exit 3, 7, 8, 11 : Out of this exit, you can reach Pitmotgol Street, Tapgol Park and the Jongno 2-ga Intersection. A left from the Jongno 2-ga Intersection will lead you on the main Insadong Street.
Exit 3-1 : Walk out of Exit 3-1 until you reach Insadong 5-gil. This street will lead you towards the main Insadong street.
Exit 4 : Right behind this Exit is the famous Jonggak Bell which is rung on the first day of the year and other special occasions.
Exit 5, 6 : Walk straight out of this exit to go towards Myeongdong. Along the way you'll see Cheonggyecheon Stream.
Popular Buses to Anguk Station: 272, 171, 7025, 109, 151, 162, 172
Popular Buses to Jonggak Station: 271, 150, 101, 143, 150, 160, 201, 260, 262, 270, 271, 273, 370, 710, 720, 470, 471
Tip : The wide availability of buses in the Jongno 2-ga area makes it the easiest way to travel as long as there is no traffic. This is especially true if you are going towards Gangnam. Traveling at non-peak hours can mean you're at Gangnam Station in under 30 minutes.
Where to stay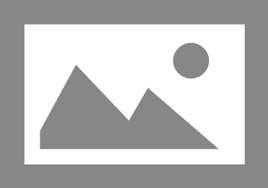 Where to eat
For a neighborhood so rich in traditions, it is surprisingly difficult to walk into a great restaurant in Insadong. While chain restaurants are probably a safe bet (not amazing, not terrible), what looks like a hole in the wall gem may turn out to be a disappointment–and an expensive one at that. If you are a vegetarian or a strict Buddhist, however, this neighborhood is one of the best options to have meat-free Korean-style temple food. Be cautious of the Korean course meals; unless you've been recommended one previously, as they can definitely be tourist traps. Although asking for menus before you enter is not common, you can go ahead and do that in this part of town.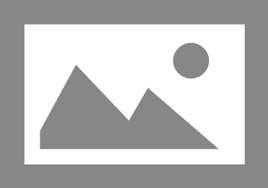 What to do in Insadong
While even being on Insadong itself might feel historical, there are many historical sites around the Insadong area to be explored. Many of these sites are filled with locals (as opposed to tourists) and often overlooked in today's world of Hallyu travel.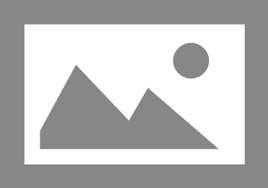 (운현궁) Right next to Anguk Station, Unhyeong Palace dates back to the times of young King Gojong–the last emperor of the Joseon Dynasty and founder of the Empire of Korea. While this palace may be the less frequented of the Five Grand Palaces of Seoul, the lack of large tour buses can give you the feeling that you have the place to yourself. Due to damage from Japanese colonial period, much of the palace is a reconstruction of its former self. The admission is free and you can also rent an audio guide for just 1,000 won.
Address : 464, Jongno-gu, Samil-daero, Seoul, South Korea
Price : ₩Free
Phone Number : 02-766-9090
Subway Station: Anguk Station (Line 3)
---
Located on Jongno2-ga, Tapgol Park is Seoul's first modern park and a short trip here can walk you through the different obstacles that South Korea has faced in its history. Inside the park, you'll find the Ten-story Stone Pagoda of Wongaksa Temple Site, Palgakjeong Pavilion, March First Independence Movement Monument, Statue of Son Byeong-Hee and the Statue of Han Yong-Wun. The park marks the beginning of the independence movement from the Japanese as the Korean Independence Proclamation was read here on March 1st 1919. (March 1st is now a national holiday). A location for several films and historical dramas, Tapgol Park is known as a hangout spot for many elderly men and war veterans. However, if you're in Insadong, there is no way that you can miss this site rich with so much history.
Address : 99, Jong-ro, Jongno-gu, Seoul, South Korea
Price : ₩Free
Phone Number : 02-2148-4157
Subway Station: Jongno 3-ga Station (Line 1, 3, 5)
---
Art Galleries in Seoul
Unlike the gallery areas in Cheongdam or Samcheong-dong, you might find the Insadong art area to be much more local. With so many galleries sardined right next to one another, it's difficult to generalize what kind of artwork is showcased here. In one gallery, you might be looking at the photography of a hobbyist in a room full of the artist's friends and in another; you might be seeing the groundbreaking work of a new artist from Taiwan. Artwork in Insadong does tend to include more amateurs (or those who can afford to rent out the galleries) and have more artwork from local artists. It's quite rare to see a European artist exhibit here, for instance. Galleries also vary heavily depending on what exhibition they have on at the moment. If you're not too choosy about what kind of artwork you're viewing, just pop into some of these venues and check it out for yourself.
---
One of the larger galleries in the Insadong area, many tourists stumble into this gallery because of the bold, black entrance. While normally, small exhibitions run throughout the building, the center will occasionally have one special exhibition consume it. There may even be a cover charge at times so if you're looking to stroll in and stroll out–this may not necessarily be the option for you.
Address : 41-1, Insadong-gil, Seoul, South Korea
Price : ₩Depending on exhibition
Phone Number : 02-736-1020
Subway Station: Anguk Station (Line 3)
---
(갤러리 라메르) Randomly walk into Gallery La Mer, and it's difficult to know exactly what you'll find. Past exhibitions have included media art, fine art as well as contemporary photography. It's notable that, occasionally, the artists themselves sit at the doors and are willing to discuss the artworks with you. This is one of the more well-known art galleries in Seoul, so stop by if you're in Insadong.
Address : 26, Jongno-gu, Insadong 5-gil, Seoul, South Korea
Price : ₩Depending on exhibition
Phone Number : 02-730-5454
Subway Station: Jonggak Station (Line 1)
---
One of the most loved art galleries in Seoul, this museum is divided up into an outdoor space, a store, three different exhibition halls and a renown tea café named Dawon. As the museum itself is a beautiful traditional hanok, it attracts tourists who are not only interested in the museum's rotating exhibitions, but in architecture. It's definitely one of our top picks for best art gallery in Seoul.
Address : 11-4, Jongno-gu, Insadong 10-gil, Seoul, South Korea
Price : ₩Free
Phone Number : 02-733-4450
Subway Station: Anguk Station (Line 3)
---
Best Tea Houses in Insadong, Seoul
The main Insadong street is filled with small tea houses advertising "traditional Korean tea." Although many of them have the worn-out aesthetic fun for photographing, you might not be getting the highest quality tea at most places. The price of tea can be even more than the price of a budget meal on this street so be careful where you go and be sure that you're well aware of what you're getting yourself into.
---
Things to Buy in Seoul, Insadong
The go-to neighborhood to get a hold of traditional-seeming products, Insadong is filled with dozens of souvenir shops.
Truth be told, it's quite difficult to buy authentically Korean products on Insadong these days. (Many of the goods that you find in Insadong are either made in China or made in Vietnam). However, the reality is that so called authentic Korean products can simply be unaffordable. Make sure to buy products that you don't value for their authenticity per se (be especially careful with ceramics and artwork) or talk to a trustworthy shop owner beforehand. Postcards, key chains, magnets are safe bets. You can also get your hands on hanji (traditional Korean paper) as well as products made with hanji.
Souvenirs you might be willing to spend some money on are dojangs (customized seals with your signature engraved on them). Prices range from 30,000 won to 60,000 won and won't differ from store to store. Often, you can find someone seated at a small booth willing to do the engraving for you.
In the past year, the street has also seen a rise of modern hanbok (traditional Korean clothes). While the street might not offer the best prices, there is a large assortment of chimas (skirt bottoms) that might be a hassle to find elsewhere.
---
Best Street Food in Insadong, Seoul
While Gwangjang Market might be the place to go to for trying all different kinds of traditional Korean street food, it can be somewhat of an intimidating space. During peak season, the lines can long and aggressive and during the summer, it can be swelteringly hot. You simply can't there and pick up one or two snacks and walk around. Insadong, however, offers that option and doesn't stoop low with taste either. Hotteok (hot filled pancakes) of several different variations are especially delicious on Insadong and some things like green tea hotteok can exclusively be found on Insadong. At the entrance through Jongno 2-ga, you'll find a small square with tteokbokki, soondae, bungeo-bbang (red bean filled pastry shaped like a fish), corn dogs and ice cream. You won't get the experiment street food like they have in Myeongdong, but trust us–you're better off without it.
---
Other
PR Center
PR Center is actually a strange term for this cultural center and historical site. Located within a hanok built by Prince Ulchin who lived sometime from 1877 to 1955, the Insadong PR Center is one place you go can go with questions about Insadong, interpretation services and even to try on hanbok for 3,000 won. Their hanbok experience is only available within the center but has been one of the most popular services. It is only available from 10am to 5:30pm.
Address: 19 Insadong 11-gil, Jongno-gu, Seoul
Website: http://www.hiinsa.com/eng/
Phone Number: 02-737-7890~1
Hours: Mon-Fri 9:30am-6:30pm, Sat-Sun 10am-6pm
Map Link: MAP LINK