Introduction: About Gangnam Station
Ah, Gangnam. The area meaning "South of the River" made famous by the Psy song that everyone knows–even if they don't want to! Reputed to be the more glamorous of the gu's, the buildings are tall, the pedestrians are fast and the cab drivers worse than any other district in the city.
Visiting Gangnam Station, it's hard to get a sense of what to do and why this neighborhood is so famous. With crowds worthy of any metropolis, you could easily find yourself lost in the sea of office workers pouring out of the subway when quittin' time hits. Connecting the Gyeonggido province to Seoul and serving as the meeting center for the Southern district of the city, The Ministry of Land, Transport and Maritime Affairs back in 2012 reports that Gangnam Station is the most popular subway station in South Korea. But with very few outstanding restaurants, and not too many landmarks, you really have to ask yourself: Where is everyone headed? And what makes the location so popular?
Stay a whole day in Gangnam and you can see the transformation of the average Korean employee–putting on a smile for the company lunch and then loosing his tie for a drink at night. On a Friday, join as a group of friends rip up a burning Friday with grilled meat and soju. Life here is fast and everyone's partying to keep up!
---
How to get to Gangnam Station
The main Gangnam street, called Teheran-ro, is actually located between Gangnam Station and Sinnonhyeon Station. Depending on where in Gangnam you would like to visit, it may be easier for you to get off at Sinnonhyeon Station intead of Gangnam Station. Also, beware that Gangnam Station can be quite huge–getting off at the wrong exit could be quite the headache!
a) How to get to Gangnam Station from Incheon International Airport (or Gimpo Airport)
SubwayTake the AREX to the Hongik University Station. Transfer on Line 2 for Gangnam Station. Although this route isn't necessarily the fastest, it may be a good option if trying out the bus system gives you anxiety since the route is pretty cut and dry. (1 hour 45 minutes).
Airport BusesNo 6020, 6009
TaxiDepending on traffic and tolls, your bill will come out to approximately 60,000 won. (1 hour 15 minutes)
Subway Stations
Gangnam Station, Line 2 (Green)
Shinbundang Line (Red)
Exit 1 & 12Walking straight out of these exits will lead you towards Yeoksam Station.
Exit 2,3 & 4 Behind the front of a few large businesses and stores, there are a few study cafes, love motels and residences in this area.
Exit 5,6 & 7Behind the front of a few large businesses and stores, walking straight of these exits will lead you towards a rarely residential portion of the neighborhood.
Exit 8Walking straight of this exit will lead you towards Seoul National University of Education Station.
Exit 9Walking straight of this exit will lead you towards Seoul National University of Education Station. There is a Megabox right outside. It is also a less crowded alternative to Exit 10. (The exits are diagonal from one another.)
Exit 10Exit 10 and 11 are two of the most popular exits to take at Gangnam Station and both of them face Sinnonhyeon Station. Club Mass is located quite close to the exit.
Exit 11Walk straight out of Exit 11 for the local CGV. This is also the side of Gangnam where the Samgyeopsal Street is located.
How to get to Sinnonhyeon Station from Incheon International Airport (or Gimpo Airport)
Sinnonhyeon Station, Line 9 (Gold)
SubwayTake the AREX to Gimpo Airport. From Gimpo Airport, you can take Line 9 all the way to Sinnonhyeon Station. If you can, you should definitely try to take the express as it can shave a good half hour from your trip. (1hour 40 minutes)
Airport BusesNo 6020, 6009
TaxiDepending on traffic and tolls, your bill will come out to approximately 60,000 won. (1 hour 15 minutes)
Tip 1 : Around Gangnam Station, there is a bus to take you anywhere in Seoul and even the city's outer regions. The main Gangnam Bus Station is actually between Sinnonhyeon Station and Gangnam Station. It's literally in the middle of the street and you'll see a whole swarm of people running to catch the buses. They're a great option for heading north of the river when there's little traffic. (Also, since subways are so crowded, your likelihood of getting a seat might be enhanced on the bus.)
Tip 2 : Although times are changing, taxi drivers can be notoriously aggressive in Gangnam–especially when it hits past midnight. Taxi drivers make more money taking customers to the outskirts of Seoul and thus show a clear preference when trying to pick up customers. Don't be too shocked if it takes you an hour or two trying to catch a ride home on a Thursday night.
The Best Places to Stay in Gangnam Station
In Gangnam, you won't be in want of a great hotel to stay in–it's likely the highest concentration of reasonably priced and modern accommodations in the city. Although you might be a bit further away from the Seoul's downtown attractions, staying around here also means that you'll be higher up with better views. If you are coming with children, however, you might want to make sure that your hotel is a "real hotel" and not a love motel. (The key's in the windows.)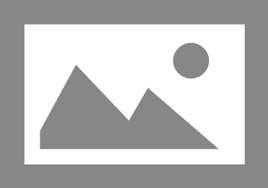 OCloud Hotel
Who says you can't mix business and pleasure? The rare Seoul hotel that features high ceilings, the OCloud Hotel is well-known for its modern design and its amenities as well as the hotel's conference rooms. People coming to Seoul on business can take advantage of the business lounge and try to fit in an hour or two of relaxation on the hotel's nice rooftop garden.
Best for business/ couples/ families

Modern design

Rooftop garden

Central location
---
Boree Hotel
Located 10 minutes away from Yeoksam Station, Bori Hotel isn't necessarily the best hotel in terms of location. However, there is something about the smiling staff and the simply white rooms that sets it apart from many other spaces. If you're looking for a splurge from an independent hotel in Seoul–Boree Hotel's Boree Terrace with a king sized bed, private terrace and larger than life bathroom is a great option!
Best for couples

Modern design

Loved by locals

Remote location
---
Hotel Soulhada
A relatively new addition to Gangnam's hotel scene, Hotel Soulhada is located only five minutes away from Gangnam Station. In a short amount of time, the hotel has garnered a lot of interest because of its modern design and great service. The white freestanding bathtub available in many of the rooms are all the rage in Seoul nowadays.
Best for friends/ solo travelers

Great on a budget

Friendly Staff
---
K-Guesthouse Premium
K-Guesthouse Premium is in a prime location, a block away from Sinnonhyeon Station (Line 9). The area itself is famous for the its bars, but it's somehow unknown to non-Koreans. Walk across the street and you'll be in the main Gangnam Station area as well. It's busy, fun and there's lots to do. The guesthouse is reasonably priced as well, so you'll find excellent value here.
Best for couples/solo travelers
Great on Budget
Friendly Staff
---
Big John's Place
A house located near the heart of Gangnam, those who stay at Big John's Place can't help but leave rave reviews. Unlike other guesthouses which normally have stiff and uncomfortable bunk beds, most of the rooms here are individual twin beds with plush padding. The breakfast spread here is also rumored to be unlike another.
Best for friends/ families

Great on a budget

Friendly staff

Great breakfast
---
The Best Places to Eat in Gangnam Station
Although there are so many restaurants and the neighborhood is bubbling with so many foodies, it never ceases to amaze us how few great restaurants there are in this neighborhood. Sure, you could walk into an average Korean barbecue restaurant in this area and it's bound to be pretty good–but knock out restaurants? The kind where you can't believe what you ate? That's pretty difficult to find in this neighborhood. Of course, much of that is changing and foreign food is widely becoming available in Gangnam so go check out for yourself Gangnam's changing restaurant scene and let us know if there's anything we should add to our list.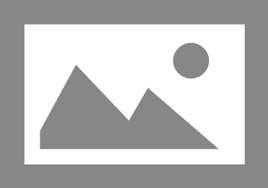 Muwol Table(무월식당)
One of the trendiest in Gangnam these days, you can choose to have a meal for one served to you on an individual tray or order a large sharing dish. The individual sets where you can choose from a range of meat-focused mains (spicy chicken and soy shrimp are delicious) and have it served to you with four wholesome side dishes and a soup. The most popular main dish is likely the bossam (boiled pork) and at night, it's paired with one of the premium sojus on the menu. 
Address: 23 Gangnam-daero 102-gil, Gangnam-gu, Seoul
Phone Number: 02-552-9280
Hours: Daily 11:30am-11:30pm
Map Link: MAP LINK
---
Cheongchun Sidae(청순시대)
Literally meaning "The Times of Youth," this restaurant doesn't necessarily make dishes catering to the young. In fact, some of the most popular dishes here are bubbling stews–stereotypically a favorite of middle-aged Korean men. Different variations of cheonggukjang (fermented soybean soup) and soondubu (soft tofu) are served and loved here. Since the menu focuses on individual dishes, it's also a great place to go if sharing soups grosses you out!
Address: 23 Gangnam-daero 102-gil, Gangnam-gu, Seoul, Korea
Phone Number: 02-552-9280
Hours: Daily 11:30am-11:30pm
Map Link: MAP LINK
---
Tokkijung Project
Although this restaurant has now become a chain all over Korea, the most popular location remains here at the original, on the café street in Gangnam. Started up by the people of Mies Container (another well-known chain in Korea), the Japanese-Korean fusion restaurant has some hit items such as their signature-fried croquettes, the creamy curry udon and Tokkijung's take on donkatsu. A reasonably priced restaurant that still feels slightly fancy, the variety of items on the menu will mean there's something to please everybody!
Address: 32, Bongeunsa-ro 6-gil Gangnam-gu Seoul

Hours: Daily 11am-12pm (Last order at 11pm)

Map Link: MAP LINK
---
Star Dakgalbi
Often included in top 10 best restaurants of Gangnam, this restaurant serves dakgalbi (pan-fried chicken) and jjukkumi (baby octopus) for incredibly reasonable prices. The dakgalbi is definitely the star dish (haha) and while the chicken isn't necessarily top-notch, the meat is tender and juicy and the spicy marinade is addictive. Add your choice of udon, ramen or cheese (yes, cheese) and fried rice afterwards: it's the stuff junk food dreams were made of.
---
Shakeshack Gangnam
Not from the States and curious to know what all the rage is about? The famous burger chain from the U.S made headlines when its first location opened here in Gangnam–bringing with it all the popular patties, the soft buns and of course, the milkshakes. The Shroom Burger from the original U.S menu is likely one of the few meatless burgers that exist in Seoul. From the lips of many of a burger snob, the taste is rumored to be exactly the same so if you're craving a good fast food burger–Shakeshack might just be your answer. (Also, their delivery service is great so if you're in Gangnam and just want a burger sent to your room, you know who to call.)
---
Muchacho
Although Ko-Mex might have been made famous in Los Angeles, it's slowly integrating into the Korean dining scene as well. Case in point is the ever-popular Muchacho with lines out the doors on weekends. The signature Muchacho burrito includes a generous helping of kimchi-fried rice and their burrito bowls won't leave you feeling hungry. The best part is that they actually call themselves "Korean tacos," instead of claiming to be authentic like many other tacquerias in town.
Address: B1, 37 Bongeunsa-ro 4-gil, Gangnam-gu, Seoul
Phone Number: 02-538-8854
Hours: Mon-Thurs 12pm-11pm, Fri-Sat 12pm-11:30pm
Map Link: MAP LINK
---