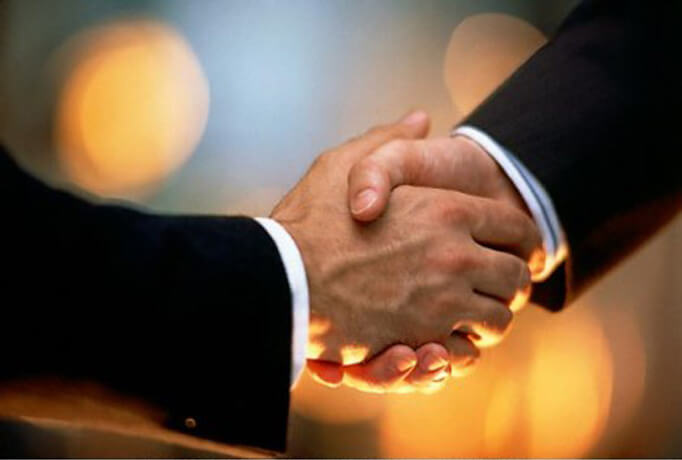 First time meetings in Korea are not always as simple as "hello." There's a lot of times people might be offended. Find out the do's and don'ts of Korean etiquette when meeting someone for the the first time!
Informal Settings
Do's
If you're meeting friends of friends, your internet penpal, or maybe even a few chaps at the pub, greeting etiquette in Korea is quite relaxed. Most informal settings only require a small, short bow and a smile. Hand waves to say hi or bye are also quite common (but are more casual). To make an even better impression, say hello in Korean. And… that's about it. Sorry, there's no secret handshake or codeword for picture perfect Korean manners in informal situations. Just be cool and smile, and other people will too.
Note:
These casual meetings are mostly true for younger Koreans. The older the person, the stricter the rules become. See "Formal Settings" below for more Korean etiquette tips.
Language Tip:
Hello in Korean is 안녕하세요 (annyeonghaseyo).
Don'ts
Hugs: Don't hug someone you've just met for the first time. This also applies when saying goodbye. Even if you've just had the most spirit-kindling noraebang singing session, hugging might make things awkward. Although the culture around hugging is changing, hugging in Korea is generally reserved for couples or for close friends or family that are saying goodbye for a long while. Instead, if you want some skin, you can opt for the universally acceptable high-five ;).
Formal Settings
Do's
Bow Hard: Formal settings can include meeting future parents in law, your child's teacher, or even a blind date. The more serious the meeting (i.e. important business meeting, meeting future in-laws for the first time), the more respect should be shown. And in Korea, respect is all in the bow. Don't give one of those casual nodding style bows you give to the convenience store lady. Make sure your bow is serving its purpose and that you're putting in the effort (note: effort levels are often noticeable in bows).
Tip: Handshakes also commonly accompany bows. However, it's more common for Korean men to offer a handshake than women.
Here's Seoulistic's video on When and How to Bow in Korea:


Titles and Names: When calling other people, Korean etiquette often dictates the use of titles instead of names. So rather than calling your father-in-law "Mr. Park," the title 아버지 (abeoji – "father") is more appropriate. Most of the time the titles are quite obvious (i.e. teachers, bosses, etc.). If you're ever not sure what to call the other person, just ask! It's not an uncommon question in Korea. If it's an awkward question for you, pull someone else to the side and say, "Dude! What do I call him?!"
Drink (or Fake It): All that rigidness that's built into the culture needs a bit of tweaking. And there's no better social lubricant than booze. To those who enjoy the partaking of alcoholic beverages, this is wonderful news. To non-drinkers, it might result in a head-pounding makgeolli hangover the next day. If you're not a fan of drinking, here's a few tips:
• Explain first that you're not a fan of alcohol. In the past, you would be force-fed. But these days people are much more understanding.
• Don't finish your drink so you don't get refills. In Korea, glasses are refilled when the glass is empty.
• Drink the first glass, only. The first glass is the most important and it's an expression that you are part of the group. You can also leave the first glass unfinished.
If you don't want to drink at all (religious, personal reasons), just say so. Although drinking is part of the Korean culture (find out why drinking is so important here), people will understand.
Click next page for more cultural DOs and DONTs!