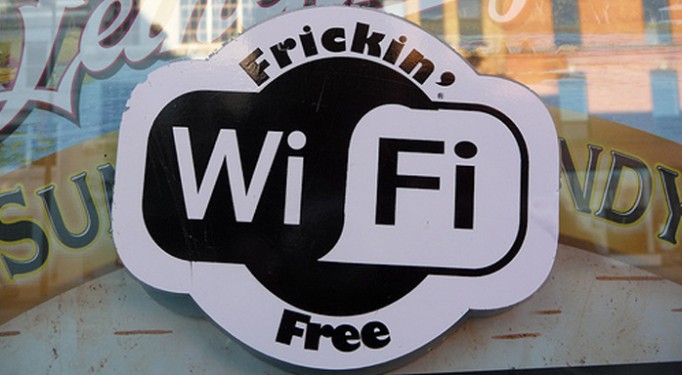 (photo credit)
You're traveling to Korea and looking for some free wifi hotspots you can leech off of. Starbucks, McDonalds, and even taxis offer free wifi, but for some reason, the passwords aren't made so clear. Fear not. Here's how you can unlock free wifi anywhere you go in Korea!
Korea has a number of popular routers that come with factory set passwords. Although people do change it, a surprising number of people leave the factory password as is. Many businesses and major corporations in Korea also regularly offer wifi, but don't readily reveal their passwords. If you want to get free wifi in Korea, find the wifi name below and try out the password. It's not guaranteed to work, but chances are high that you'll be scoring some free wifi anywhere you go in Korea!
| Wifi Spot | Password |
| --- | --- |
| KT SSID , KT_WLAN | 1234567890 | 123456789a | 1234567890c |
| HellowD (헬로우 디), Hellowireless, SO070VOIP | 534f4b4354 |
| Tbroadnet | 123456789 |
| Egg 택시 (taxi) | SHOW3382 |
| KWI-B2200T, KWI-2200 | SHOW3382 | password |
| myLGnet, myLG070 | 123456789a | 987654321a | 1234567890 | myLGNetfe07 |
| SK | a123456789 |
| Tbroadnet | a123456789 |
| 세븐일레븐 (7-Eleven) | 2127393302 |
| 맥도날드 (McDonalds) | 16005252 (McDonald's delivery phone number) |
| 스타벅스 (Starbucks) | Phone number of the starbucks you're at (see receipt) |
| tobis | 1234 |
| iptime, anygate, zio, linksys | no default passwords 🙁 |
If these passwords don't work, remember to check out these 10,000 places to get free wifi in Seoul!
Lastly, do remember that free Wi-Fi hotspots may not always be secure.  To prevent data theft through these networks, you can opt for a VPN for Korea with local servers.  Premium services like ExpressVPN are recommended since they not only provide security, but also speed thanks to their dedicated online traffic tunnels.