So, you just graduated high school and you're thinking to yourself, "DANG, I want to study in Korea!" But how!? 🙁 You're not alone. Korea is filled with vibrant cultures making the country a great place to live, study, and work. We will break down the do's and don'ts to give you a better idea of how things run in Korean universities and what they look for in prospect students. So listen up! Let's take a look at this step by step and simplify it as much as possible:
Why study in Korea?
It's Korea, DUH! 😀 But! No matter how much you love Korea, you have to be aware of what you will run into (which applies to any country) – like the environment, home sickness, and etc. Other than that, if you are a tough cookie, Korea should be one of the best experiences for you! Here are some other reasons why Korea is so awesome!:
Korea has a very developed economy (15th in the world! yeeuh!) with many employment opportunities for foreigners.
There are a number of culture and language based programs available that will lead you to the heart of South Korea's cities.
Korea's natural beauty, four distinct seasons, and contrasting scenery in a small country allows for some great exploring. Check it out for yourself.
Korea's rich culture will fascinate you, and many elements of the past have been preserved for the modern cities of Korea.
Although Korea is a divided country, it has become important economically, diplomatically, and strategically among other nations such as China, Russia, Japan, and America.
This is what makes Korea a sweet deal for students who want to study in Korea! 🙂
Preparation – 3 steps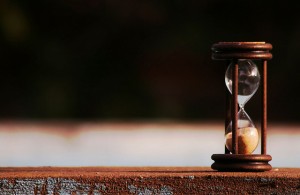 In Korea, there are many different universities you can choose from. This makes it easy for you to choose a university that fits you the best. But where do I start, you may ask? Remember, advanced research on your own is the best advice we can give to you. Make a list of the universities that look interesting to you. Are you an artsy guy? Are you a math wiz? Whatever suits you, choose wisely. Another thing that you should look out for is the application process – they are usually all in Korean (many universities are working on making the process in English so it's a lot easier for students abroad).
1.) Do not procrastinate.
Seriously, do NOT procrastinate! As application deadlines get closer, you will get more frustrated. Korean universities have entrance exams only once a year (usually in October or so). If you pass the initial deadline for the application, you will have to eat another birthday cake before you can apply again.
2.) University fairs.
You know, it's kind of like the science fair and job career fairs you've always attended in high school, except this is a University fair. Korea is great in organizing university fairs every single year for students who are interested in studying here in Korea. Although this applies to more bigger cities like Seoul, most cities in Korea have university fairs where all universities look for foreigners to gather and promote their universities and programs. Make sure you attend at least one of these university fairs to get an idea of what is best for you. It seriously helps! If for some reason you have financial problems and you can't fly to Korea, e-mail the university staff (extremely early) to find out more information. This would be the best alternative.
Usually, many of the university advisors will be available to help you understand the university a bit more. They will immediately guide you through the whole process, and some of them will even accept the applications right on that day.
3.) Get your documents.
Now you know which university you want to to go. You know all the dates and so forth. Well now comes the hard part. It's time to get your high school transcripts, letters of recommendation, and etc. Advice: Start this process as soon as possible. There will be many university fairs throughout the year where you can get more information about the options you have. Most of them will have completely different admission requirements so its important for you to check with them in advance so you have everything ready by the time you decide to apply. Don't procrastinate on this!
If you have steps one, two, and three in tact, you got the hard stuff down. Now let's get on to FAQs.
Do I Have to be Smart?
Define smart. Many people misunderstand the fact that there are just as many opportunities to study as a foreigner in South Korea as there are plenty of opportunities for South Koreans to study in other countries. You may think that the common requirements are extremely good grades, exceptional Korean language skills, and blistering loads of money to pay tuition and living expenses – well, you thought WRONG! In fact, some universities have a very high quota on foreign enrollment, hence, it may actually be easier for you to get into a Korean university than an actual Korean! 😉
How much Korean should you know?
Admission requirements will be different for each university. Some will require Korean, some don't. As an example, some universities will ask you to have incredibly good scores on your Korean proficiency tests, to have many extracurricular activities, etc. However, the truth is that the only thing that really matters is how "well-rounded" you are. Are you an open guy/girl? Just a tip, don't get depressed if you didn't do well on the Korean proficiency test, you can still get admitted. Trust us! Just think of the Korean test as your confidence test. Are you serious about attending the university? That's all.
You will be very surprised to see that most universities require international students to be really good at Korean, which in reality you don't. The universities just want students to be serious about the people attending their universities. Your Korean will improve dramatically over time even if you failed miserably on the test. Nevertheless, if you tried hard to show on your application that you can try, you should be considered easily. Well-roundness in a person is what really matters! 😉
Letter of Recommendation
Letters of recommendation is also a big factor to your application process. It's kind of like proof to show that you are a considerable person for the university. Make sure you start getting them early before you come to Korea. Talk to your teachers in High school and your part-time job employers (if you have one) for good recommendation letters that can show your university of interest what kind of student you are! Also, make sure you make several copies of the letter and you ask your professor to sign them all. You'll be so happy to know that all those recommendation letters will have helped you get into the university you wanted.
Submitting
Finally, you got everything together. Now all you have to do is submit! This is the easiest part. Nonetheless, keep something in mind: Koreans take deadlines pretty seriously. Make sure you don't send your send your applications too late, or you'll lose your chance to getting admitted where you want to.
Good luck!
If you have any questions, thoughts, or even concerns, leave a comment below!