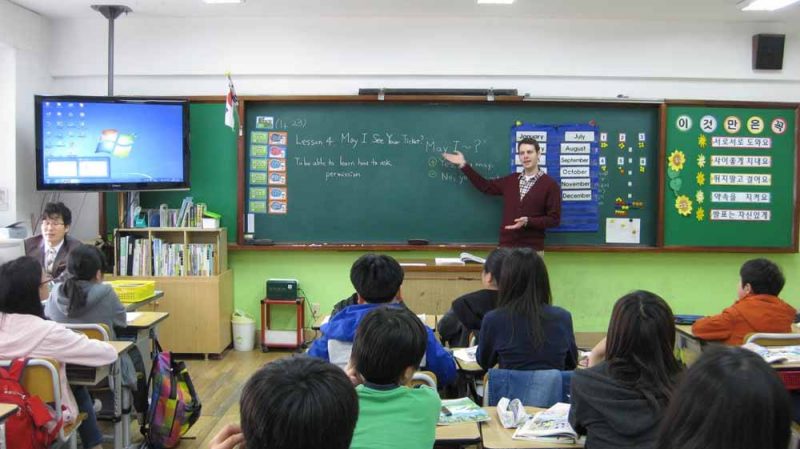 No matter if you're looking for a job in Korea or your home country, you most likely want to find the highest paying job you can get. And although teaching English in Korea is decent enough money for entry-level teachers, you can make even more money teaching English in Korea if you know where to look. Most of the major chains will not pay higher salaries, but boutique hagwons will pay enough to let you enjoy life with some savings at the end of every month.

Where Can I Find These Jobs
Easy… Follow the money. In Seoul, that's Gangnam, and in Gangnam, you'll want to go to Daechi-dong, the mecca of hagwons (English acadamies). There you will find boutique academies such as Ian English, Chase Academy, Peai, and Hoyah Academy offering some of the highest paying jobs in Korea. Where else can you find these jobs? Look in the affluent areas of Apgujeong, Cheongdam, Samseong and Bundang.
Tip 1: There are a plethora of these high-paying academies, but most do not advertise on the internet. There are a limited number of positions available and many teachers get in the door through friends.
Tip 2: These are not your typical conversation schools. See "What's the Work Like?" below.

How Much Money Can I Make?
Entry-level teaching jobs in Korea typically start around 2.0 million won for approximately 8 hours a day. The higher-paying teaching jobs in Korea start their salaries at 4 million won a month for entry level teachers, some for as few as 6 hours of work a day. Those are of course the cushiest of jobs (most places will have a normal 8–10 hour work day). If you are just hoping to make the most money possible, the highest paying jobs in Korea can offer upwards of 10 million won a month. (Teachers at Hackers Education Group are known to make more than 10 million won a month for long/hard work hours).
On top of that, some of these top-tier hagwons offer raises based on performance and contract renewal. If you stay long enough and work hard enough, management positions can start at 6 million won a month (that comes with more work of course).

Benefits (or lack thereof)
The high pay does come at a price. You'll most likely have to say goodbye to free flights, health insurance, severance pay and free housing — all common benefits for most teaching jobs in Korea. But depending on the school and how much they want you, you may be able to negotiate a plane ticket and/or key money for housing. They have the money, it's just not usually part of the deal.
What Are the Requirements?
The most basic requirement for any academy in Korea also applies here: a Bachelors degree from a 4-year accredited university, a background check and visa eligibility. For some of these top-tier academies, that's about all you really need. Teaching experience obviously helps, but there are some teachers that are hired with no prior teaching experience (rare, but it does happen).
Requirements really depend on the academy you're applying to. Some require bilingual ability, others require a few years teaching experience. It's all up to the individual schools to decide what they want.
Tip 1: Many of these high paying academies do offer E-2 visa sponsorships, but they also prefer to hire people with their own working visas.
Tip 2: Many of the high-paying academies in Korea value experience teaching debate classes and SAT.

What's the Work Like?
Be prepared to work weekends as it's typically part of the deal. Some places even require work on national holidays (but there's usually a fair trade off for vacation days). Many of the students are highly motivated to learn, but teaching can be easier because the classes are usually all in English. It's a lot of real work (that take teaching seriously), but rest assured, you will be compensated handsomely!
Check out our friends at koreajobfinder.com to find a job in Korea!