Seoul, the fearless capital of South Korea is quickly claiming the spotlight for fashion. And if you want to go shopping in Seoul, here are some of the hottest Korean clothing brands that you'll want to know. Grab your memo pad because it's time for Shopping in Seoul 101! 😀
Note: To make your Seoul shopping experience more convenient, we tried to include all the links straight to one hot-spot, Myeongdong (some on the list do not have stores in Myeongdong and some may be more convenient to buy online!). Also, go to their official sites to see more pictures of their apparel.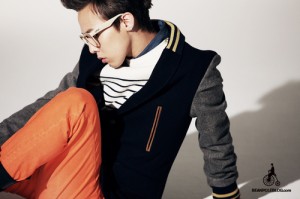 1. Bean Pole – The designers of the 2012 South Korean national Olympic team have been around since 1989. Their official website (beanpole.com) says their clothes have a "neo traditional" look, which kind of makes sense. We think it's just easier to say that their clothes look similar to Polo by Ralph Lauren ;). Oh yea and Gwyneth Paltrow, Prison Break Guy (Wentworth Miller), G-Dragon and Tiffany (of Girls' Generation) have lent their beautiful faces and sexy bods for Bean Pole ads. Kpop + white people in Korean advertisements? Sold!
→ Style: similar to Polo by Ralph Lauren
→ Celebrity Models: Gwyneth Paltrow, Prison Break guy, G-Dragon, Tiffany
→ Official Site: http://www.beanpole.com/
Google Map:  Beanpole – Myeongdong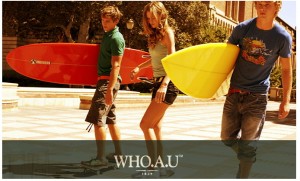 2. Who.A.U – If you're shopping in Seoul and are a fan of surfing and that California beach lifestyle, Who.A.U is perfect for you. The store advertises itself as the "California Dream." And why not. Just put on one of their polo shirts and plaid shorts and see if you feel like a sporty Californian in a black and white photo (just like Hollister and Abercrombie & Fitch!).
Branches throughout Korea and a few in China and America. See the Who.A.U official website for specific store locations.
→ Style: similar to Abercronbie & Fitch / Hollister
→ Celebrity Model: N/A
→ Official site: http://www.whoau.com/
Google map: Who.A.U – Myeongdong
3. Codes Combine – Codes Combine features the very famous Jang Keun-suk and Go Junhui in their advertising campaign wearing dark clothes, dark eye makeup, some form of leather pants, leopard skin, fur on men, and other super edgy Korean fashion. But that's just  the marketing campaign. According to their site, they're more focused on layering and neutral tones. Oh, and they have a pretty sexy underwear line too 😉
→ Style: Really big on layering & neutral tones (via Codes Combine).
→ Celebrity Model: Jang Keun-suk, Go Junhui,  Jang Dong Geun, Yoon Eun Hye
→ Official Site: http://www.codes-combine.com/
Google Map: Myeongdong
4. BANC – If you're shopping in Seoul for a youthful Korean clothing brand, BANC is where it's at. They specialize in their own lego inspired characters, with lego Superman, lego Batman and a host of other fun characters. They're also known for their cute Pucca prints. BANC is a cool brand to rock hoodies, sweaters and watches if you're a 7-year old lego builder at heart.
→ Style: characters (lego, pucca, etc.) on hoodies/sweaters/watches
→ Celebrity Model: N/A
→ Official Site: http://www.banc.co.kr/
Google Map: n/a
5. Colonize – Another really fun Korean fashion brand is Colonize. Just like BANC, Colonize specializes in their own originally characters such as Lava Boy, Bubble Monster, Movement Girl among others. The colors are really bright and youthful, hopefully just like you!
→ Style: jackets/hoodies with their characters
→ Celebrity Model: N/A
→ Official Site: http://www.colonize.co.kr/
Google Map: Cheon-ho Dong (천호동) (no Myeongdong outlet)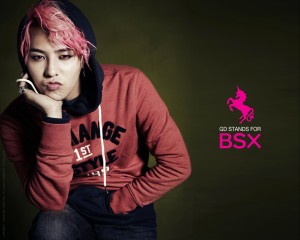 6. BSX – Want to look like G-dragon?! BUY THIS! Well… at least if you believe in the advertising 😉 BSX is another Korean clothing brand that stays on the simple side with singular tones or simple/classic patterns.  Maybe saving money on fabric dyes is why this brand is also on the affordable side. The fashion is safe, it's affordable, and there's G-Dragon. 'Nuff said.
→ Style: Simple and Vintage (according to BSX)
→ Celebrity Model: G-dragon
→ Official Site: http://www.bsx.co.kr/
Google Map: Myeongdong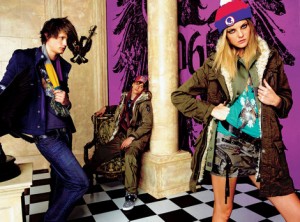 7. DOHC – Although DOHC has classic and simple tees, shirts and pants, it's definitely has its fair share of splashier patterns and designs. It also has those "old-style" Christmas sweaters that seem to be in such vogue these days. And although they don't have any official celebrity models that we know of, here's a bunch of celebs wearing their  stuff.
→ Style: "Multi Casual" (According to DOHC)
→ Celebrity Model: Caroline Trentini
→ Official Site: http://www.idohc.co.kr
Google Map: Myeongdong Lotte Department Store (7th Fl)
8. ASK (Enquired) – British clothing mixed in with a bit of Korean fashion? That's like sounds super preppy. Maybe it is. But it's also got a pretty darn Korean flair to it. This trendy European-style brand is also the parent company to DOHC (see above). Check this brand out if you want to look like Prince William 😉
→ Style: It is a major Korean promoter of clothing based on the Britain Code (the British Flag is used in most of their clothing). Somewhat similar to 'Tommy Hilfiger'
→ Celebrity Model: Some previous models include famous Korean stars such as Kara & Joo Won for their 2010 Fall catalog.
→ Official Site: http://www.ask4.co.kr/
Google Map: Lottle Department Store "Young Plaza"
9. Banila B – "Basic, Comfort, Free, and Easiness," is the motto that Banila B targets (according to their website). Banila B is a Korean casual brand combined with a bit of girlish sensibility. If you are into chic style clothing, you really ought to check this place out. Banila B can be categorized as 'basic casual' wear with a pinch of trendiness. It's a trusted brand for people who are more refined and like showing off to the general public that they are unique and have a sense for fashion. Pricing is not too harsh on the wallet either 😉
→ Style: Style is very colorful and has a playful scheme to their clothing line (especially their actual shop outlet – it's almost like "Barbie" land, if you know what we mean).
→ Celebrity Model: The whole gang of Girl's Generation has been known to wear Banila B.
→ Official Site: http://www.banilab.com/
Google Maps: Lotte Department Store in Myeongdong
10. Crux – "Tradtional Casual Brand" is what Crux shoots for. Koreans seem to really embrace the European trend and like to incorporate it into their own Korean fashion. The design philosophy is British Fashion (similar to that of 'ASK Enquired'). Crux's clothing line ranges from flashy to the basics which includes checkered shirts and jackets for both men and women. Great quality.
→ Style: Similar to that of ASK Enquired (#8 on the list). It's for guys and gals with a fashion sense who admire British youth culture.
→ Celebrity Model: Previous models include 2AM singer Changmin, Epik High rapper Mithera, and IU.
→ Official Site: http://www.cruxkorea.com/
Google Map: Lottle Department Store "Young Plaza"